Lincoln tattoo shop partners with Nebraska Community Blood Bank to encourage donations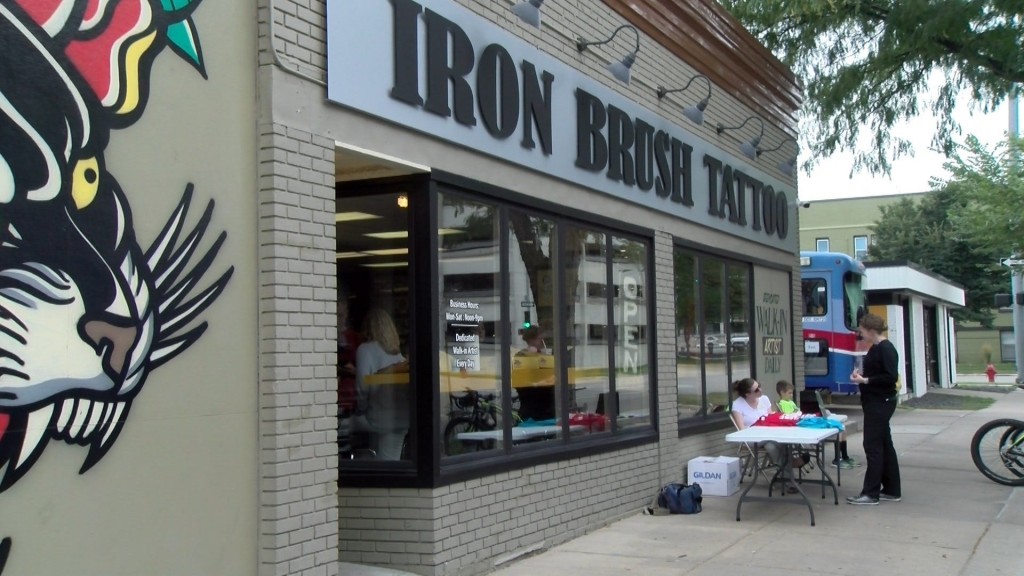 The tattoo shop Iron Brush in Lincoln teamed up with the Nebraska Community Blood Bank to remind people about the importance of donating.
"You're helping patients in our local hospitals who need those blood donations. Whether it's because an infant in the NICU, a person with cancer or another chronic illness, or they are there because of an accident of some kind, that blood makes a huge difference," Erica Busta with the blood bank said.
90 people showed up to donate.
Iron Brush holds two blood drives a year in hopes to encourage their community to make a difference.
This is the third year that the two have partnered together.
Iron Brush along with the blood bank also wanted to remind people that if you get a tattoo at a licensed facility in Nebraska, you can donate seven days after.
The blood bank says that events like these and avid donators are what help.
Those who donated where given a free Iron Brush t-shirt and were entered to win a hundred dollar gift card to go towards a future tattoo.