UPDATE: a Lincoln toddler injured in pumpkin patch accident has died, officials say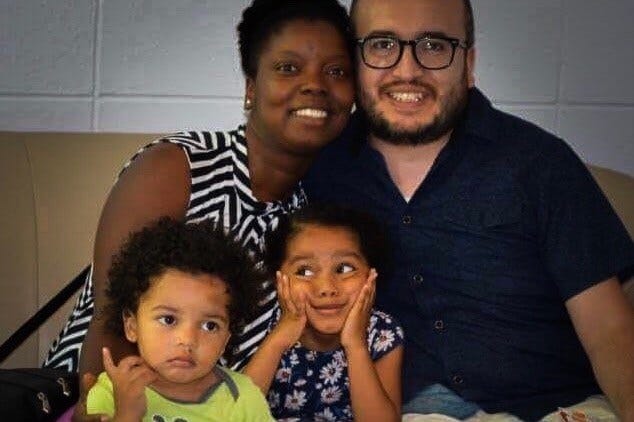 Posted by: Alden German
agerman@klkntv.com
A two–year–old boy has died after being thrown around in a large bounce pad Wednesday evening.
Officials with the Lancaster County Sheriff's Office say Caleb Acuna was taken off a respirator early Friday morning. He was pronounced dead at 12:45 p.m. Thursday at Bryan Health's West Campus.
The Lancaster County Attorney's Office has ordered an autopsy and the Lancaster County Sheriff's Office is investigating how secure the pad was when the accident happened.
The boy, his sister Gabriella, and mother Berna were on the bounce pad around 6 p.m. when a wind gust of nearly 60 miles per hour sent them bounce pad airborne.
"The mother and five–year–old girl were tossed off of the bounce pad when the wind gust hit and it started to go airborne. The bounce pad folded over and I think the little boy was in that when it tumbled," said Lancaster County Sheriff Terry Wagner.
The girl broke her arm, but the boy tumbled approximately 40 yards into a nearby soybean field. A
side from the family, no one else was on the bounce pad when it blew away.
The pumpkin patch, which is normally opened Friday through Sunday, was holding a special event Wednesday.
Lincoln and the surrounding region were in a wind advisory at the time of the accident because of high wind gusts.
It didn't expire until 9 p.m. that night.
The sheriff's office believes it to be an unfortunate accident and that the bounce pad was secured when the wind picked up.
"The description of this wind gust was that it really came up out of nowhere," said Wagner. "I don't think they would have let people on it had the wind been sustained. This was an abnormal incident where the wind gust came up and blew it."
In Facebook posts over the weekend, JK's Pumpkin Patch said that they would be closed due to unsafe conditions because of rain.
After Wednesday's accident, owner Josh Kadavy issued a statement expressing great distress over the incident.
He did not wish to speak to the media.
The state of Nebraska does not have any regulations on bounce houses or bounce pads.
The family is thanks the family for their support but is asking for privacy.
A GoFundMe page has been set up for Caleb's family: https://www.gofundme.com/caleb-acuna-memorial-fund.