Lincoln woman finds father's vintage Husker jacket, plans to carry on his legacy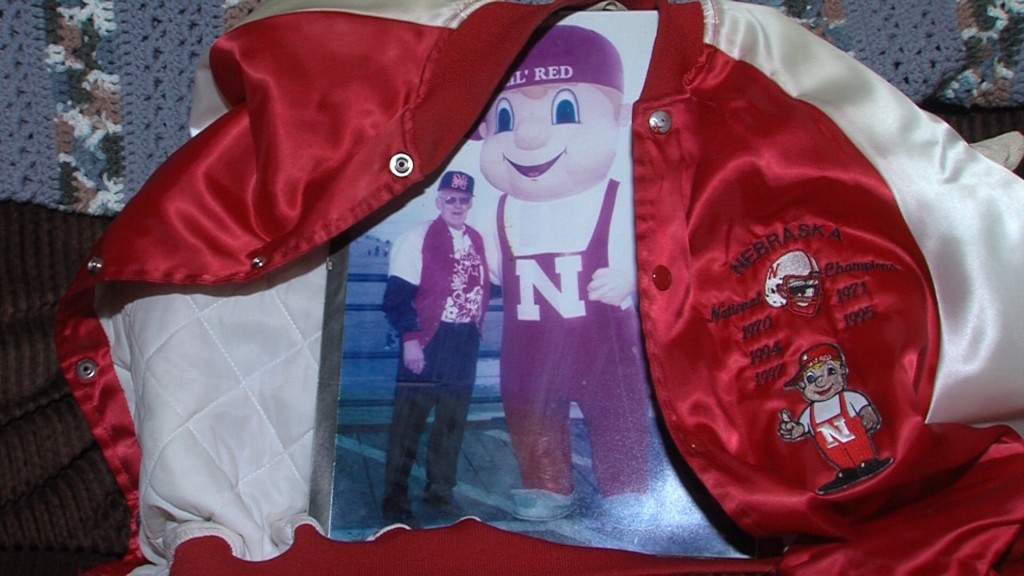 Lincoln woman, Roxanne Leach, was in the process of selling her mom and dad's house.
She was double checking to make sure everything was cleaned out but thought to herself, "I should make one more check around the house."
"It was emotional I must say, I did pull it out of the closet and stood there awhile and looked at it because that would also be the last time I was at the house," Leach said.
It wasn't just any Nebraska Huskers jacket. It was the person who wore it that made it so special, her dad who passed away 10 years ago.
"He was a very giving and generous man, he would have given his last dollar to everybody," Leach said.
Roxanne's dad started attending husker games as a little boy. He started to collect memorabilia in the 1970's.
Her dad would go to downtown Lincoln twice a week, just to check out shops and see if he could add something else to his big red collection.
"This coat was just part of his personality, he had a lot of husker clothing but he did wear this coat a lot," Leach said.
Roxanne said it took her and her siblings about 5 years to get through all of their dad's husker stuff.
The team was a big part of his life and finding this jacket almost felt like a sign to Roxanne.
She hopes to carry on his legacy by bringing her's dad jacket to every game they attend.
"The jacket is him, his spirit will be at the game," Leach said.
Roxanne says she will continue to carry the jacket until the huskers win another national championship.
But until then, she will start passing it on to her grandchildren.