Lincoln YMCA facilities to reopen May 25
Four YMCA of Lincoln facilities will reopen on Monday, May 25 with modified operations.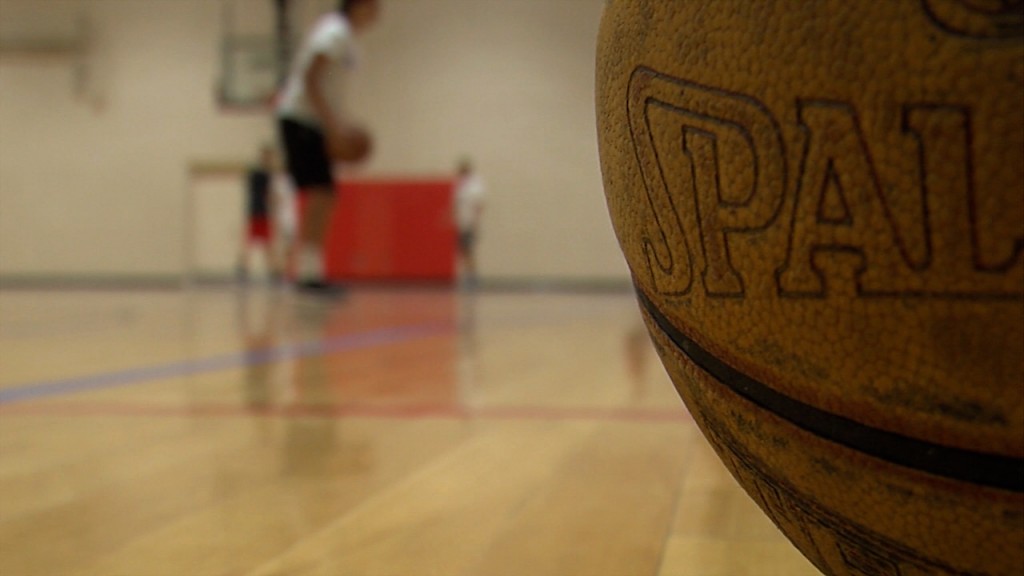 Four YMCA of Lincoln facilities will reopen on Monday, May 25 with modified operations.
The Cooper YMCA, Copple Family YMCA, Fallbrook YMCA and Northeast YMCA will open their doors to Y Members for the first time since the facilities temporarily closed on March 17 due to the COVID-19 pandemic. The Downtown YMCA will remain closed until further notice.
"It is essential for us to reopen as safely and as thoughtfully as possible," said Barb Bettin, President and CEO of the YMCA of Lincoln. "We know that we made the right decision to close for that period of time, but it's time for us to get back to strengthening our community with access to our facilities and in-person support toward our members' health goals. With COVID-19, we know that poor health and underlying health issues are key risk factors. Right now, we feel that we can do the most good by having our doors open and allowing our members to access the resources they need to achieve good health."
Numerous modifications will be made to accommodate a safe environment at all facilities. Some of these modifications include:
–      Adjusted operating hours until further notice:
o   Memorial Day (May 25) – 12-5pm
o   Monday-Friday – 5am-7pm
o   Saturday – 8am-5pm
o   Sunday – 12-5pm
–      Amenities such as Child Watch, towel service, saunas, steam rooms, hot tubs, outdoor pools, and coffee service will be suspended for the first phase of reopening.
–      A limited amount of Group Exercise classes will be offered with restrictions on space and capacity.
–      Multiple sanitation stations will be positioned throughout the facilities.
–      Members will be required to disinfect equipment before and after use and Y Staff will focus on increased cleaning efforts.
–      Equipment on the workout floor and throughout the facility will be spaced to allow for social distancing.
–      YMCA Staff who are in close proximity to members will be required to wear masks.
–      YMCA Members will be the only people allowed to access facilities. No Day Passes, guests or Nationwide Memberships will be allowed until further notice.
–      Outdoor Pools will be closed upon reopening but could open at some point in June.
–      A complete list of all modifications can be found at https://www.ymcalincoln.org/reopening.
Normal operations will be phased back in as soon as restrictions are reduced.
The YMCA also has numerous programs scheduled for the summer. The status of those programs is below:
–      YMCA Youth Sports will begin summer leagues for baseball, softball and t-ball in June. Registration is still available for parents wishing to sign up for these sports. The majority of the YMCA's summer sports camps are also taking place. More information on Youth Sports can be found at www.ymcalincoln.org/programs/sports .
–      YMCA Summer Day Camps are taking place beginning June 1. Families who have children enrolled will receive communication via email with more details about the program.
–      YMCA Camp Kitaki has announced that it will be suspending its 2020 Summer programs. More information about potentially adding late-summer or fall programs will be communicated at a later date.
–      YMCA Programs such as Swim Lessons, Dance, Gymnastics and Martial Arts will not take place during the first phase of reopening.
"We are thankful to be able to provide families with some wonderful programming this summer," said Bettin. "Through our Summer Day Camps, we are able to give working parents a safe place for their kids to learn and grow throughout the summer. And our Youth Sports programs will be able to show Lincoln children the importance of teamwork and sportsmanship while learning basic baseball and softball skills."
Information about all reopening policies and procedures can be found on the Lincoln YMCA's website at https://www.ymcalincoln.org/reopening. More information on future operations will be announced in the coming weeks.