Lincoln's Kahoa Elementary celebrates 50 year anniversary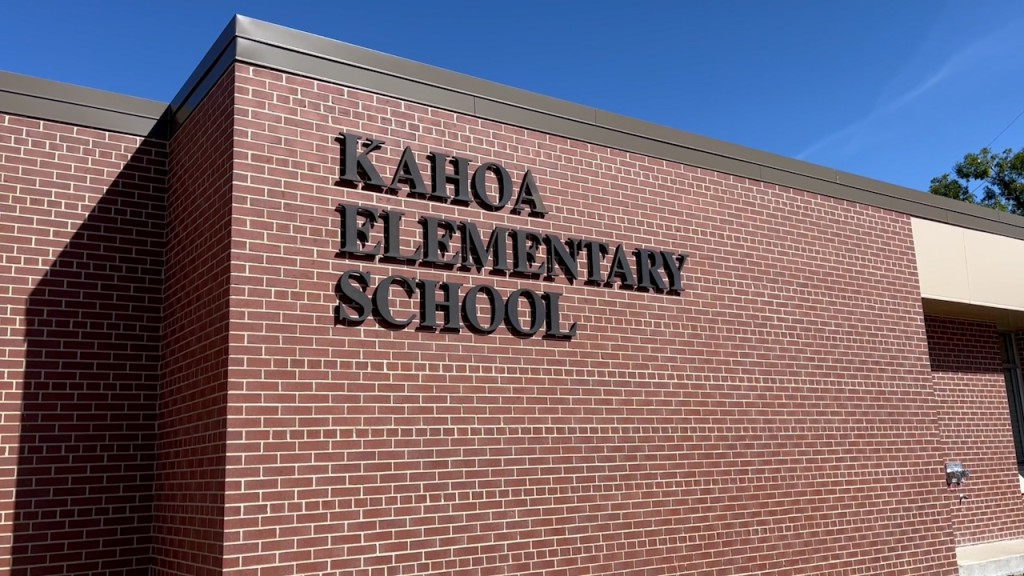 LINCOLN, Neb. (KLKN) – Kahoa Elementary School in Lincoln celebrated their 50th anniversary this October.
Anyone who has a connection with the school was invited to an event to commemorate the history.
The classrooms of Kahoa were foreign to many of the former students and teachers who walked the halls back in 1972, but the memories of their childhood stuck with them.
"It was my grade school," said Kathy Jennings, who was a 3rd grader the first year Kahoa opened. "It was my new school so it was really exciting. I saw the posts on Facebook for the 50th anniversary and I said 'Well, I was one of the first students to go to Kahoa elementary. I'll go check it out and see what's different.' Boy, is it different."
Jennings was able to tour the school today along with any other community members who attended.
Current students led the tours through the halls and classrooms, where around 500 students attend.
Kahoa principal Mandy Nickolite-Greene said the event was a great way to connect with people who care about the school.
"Lots of history here," Nickolite-Greene said. "There's a lot of community within Kahoa, so there's a very big impact and I think that will continue over the next 50 years. I'm excited to see where that goes."
Each hall had a table dedicated to every decade the school has been open.
They help photos and mementos from the years passed.
Many of the first students at the school had fun looking through the time they had attended.
"If you look close, you might be able to find one of me," Jennings said.
Nickolite-Greene said they asked the students what they thought they might do in the next 50 years.
She said it was touching to hear that some wanted to return and teach at Kahoa when they grow up.
"Wow. You know, when you think about 50 years and the number of people who came through the doors and were educated here at Kahoa, I just think it's had a huge impact, especially on the northeast part of Lincoln," Nickolite-Greene said.
They had an ice cream truck, cookies, and a photo booth for those who attended.
The event also served as a fundraiser for a new playground at the school.
To read more about the history of the school, visit their website.