Lincoln's Walk to End Alzheimer's kicked off Sunday
Although the event looked different this year, the goal stayed the same.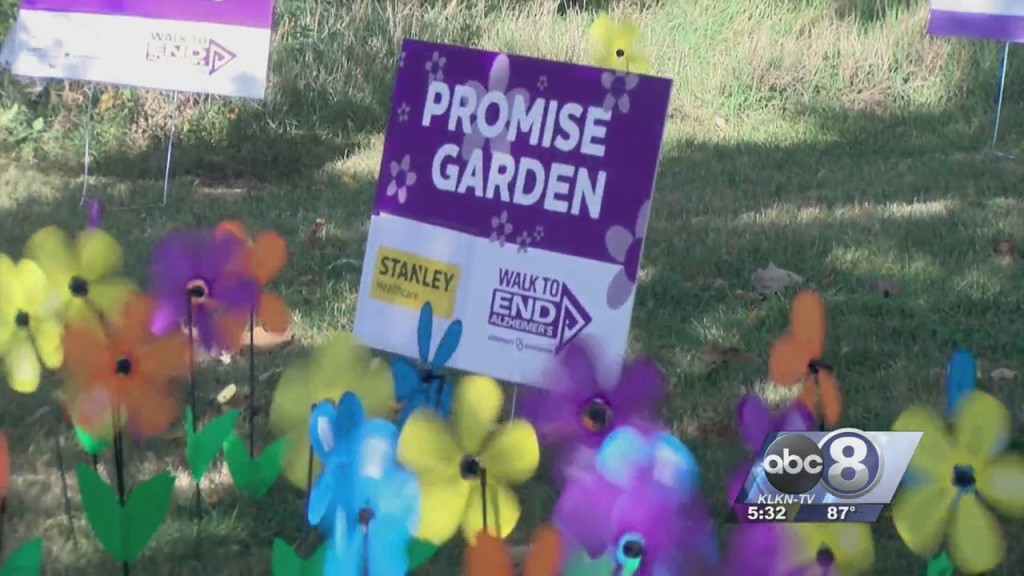 LINCOLN, Neb. (KLKN) – Lincoln's 'Walk to End Alzheimer's'  kicked off Sunday morning with a virtual opening ceremony and people walking whenever and wherever, to not only bring in donations but awareness to the disease that affects more then five million people across the country.
"Our theme this year is 'walk everywhere', so people can walk in their neighborhoods, nearby parks, trials, on their treadmill, wherever they want to walk, with small teams, families or by themselves" Carrie Dell, the Walk Manager for the event, said.
Usually the fundraising event brings in hundreds of people to a new area in the city every walk, this year the walk was scheduled at Haymarket Park but due to the pandemic, things changed a bit.
The opening ceremony was virtual and people were encouraged to walk, socially distanced. Some walked with their families at home, others walked with friends down at a local park.
"Just because the pandemic is here, doesn't mean this cause stops," Dell said.
There are over 600 walks that happen to end Alzheimer's in the United States, A disease that affects over 5 million people across the country and 35,000 people right here in the state of Nebraska. Officials estimate 1 in 3 seniors will die from Alzheimer's or another branch of Dementia.
For more details on the event or if you would like to donate to the cause, click here.