LLCHD holds first vaccine clinic for kids ages 5 to 11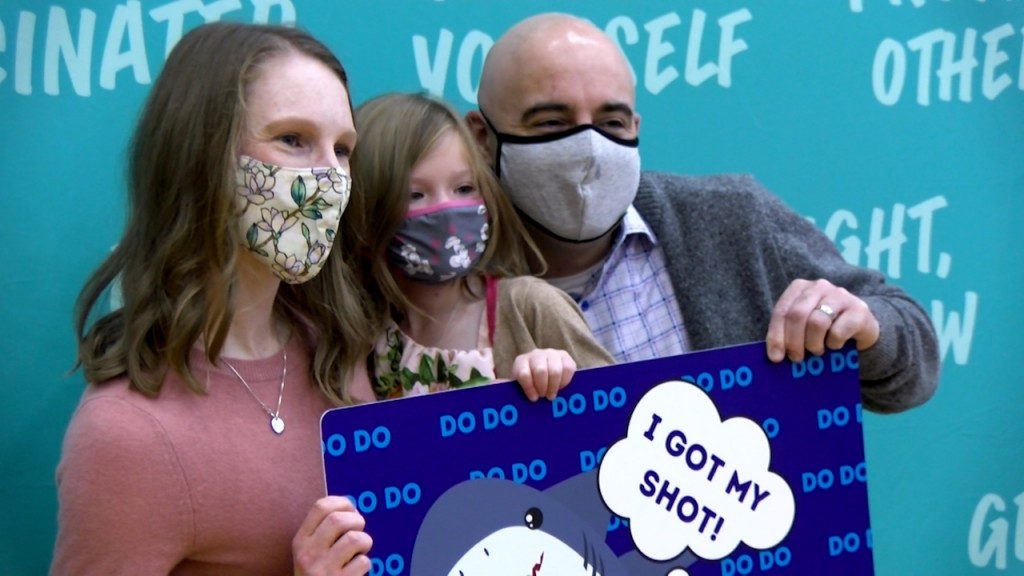 LINCOLN, Neb. (KLKN) – Just days after the CDC approved the COVID-19 vaccine for kids ages 5 to 11, our local health department held a clinic to vaccinate those children.
The Lincoln-Lancaster County Health Department held the vaccine clinic at the Lincoln High School gymnasium Saturday morning.
"I'm happy I got my vaccine so I don't get sick and I never know if I'm sick or not because I don't want to get my ballet teacher or my ballet classmates sick," a 7-year-old Lincoln girl, who got her COVID-19 shot said.
Health Director Pat Lopez says over 1,600 children were registered to get the pediatric dose of the Pfizer COVID-19 vaccine.
This was the first clinic of its kind in Lincoln so far, with several other clinics scheduled in the future.
For some parents, this is a day they have been anticipating.
"It gives me a sense of relief," Eva Ayala, a Lincoln mother said. "Why? Because my 10 and 7-year-old are the youngest of our five children in the household and they were the last ones to be vaccinated. And we knew we were still carrying that risk that we could come into the household with COVID and still spread it to them."
A local Pediatrician, Dr. Kim White, says about 1.9 million cases of COVID-19 were found in kids ages 5 to 11 with roughly 8,000 hospitalizations.
The COVID-19 vaccine for kids comes in a two-dose series for those 5 to 11.