WATCH: LNK Children's Zoo re-opens Secret Jungle & introduces baby spider monkey
If you love adorable baby monkeys, you're going to love Tonnie, the new baby spider monkey at the Lincoln Children's Zoo!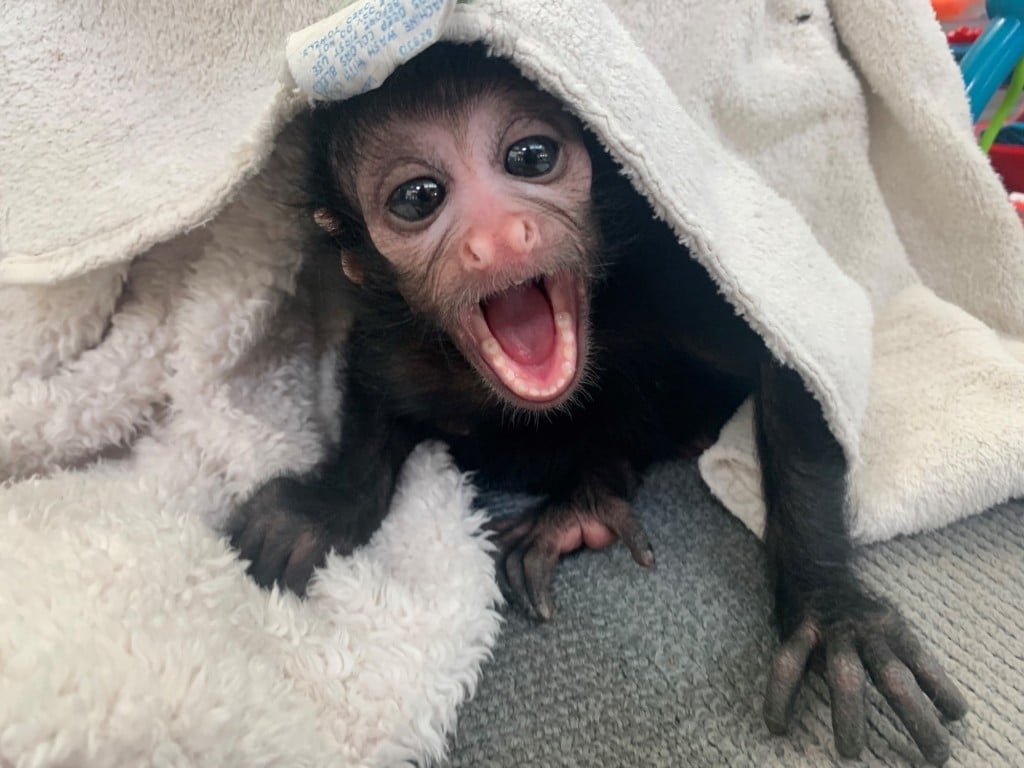 LINCOLN, Neb. (KLKN)- The Lincoln Children's Zoo is now re-opening the Secret Jungle on Tuesday, March 16, 2021.
The Lincoln-Lancaster County Health Department approved the re-opening of the indoor playground and spider monkey habitat–which now has one new little friend.
Tonnie, a black-headed spider monkey, was born on May 31, 2020.
Unfortunately, Tonnie's mother was unable to produce enough milk to take care of her so the zookeepers had to hand-rear her. They took sleeping rotations at the zoo in order to properly care for the monkey throughout the night because she required 12 feedings every day.
MORE: NEW DETAILS: Over 40 residents displaced after apartment fire
She's now been successfully re-introduced to her family (troop) of spider monkeys and now spends most of the day with the adults. Zoo officials say you may see Tonnie separated out for a few individual feedings with her keeps though.
Black-headed spider monkeys are critically endangered in the wild, so Tonnie's birth was incredibly important in the zoo community. Tonnie's parents, Carlos and Lola, were paired up to breed as part of the AZA Spider Monkeys Species Survival Plan that contributes to conservation in the wild.
The Secret Jungle will be open at 50% capacity, closed every 4 hours for sanitizing, and masks are required in all indoor buildings for those 5 years and older.
The zoo is open with a limited capacity of 90 people admitted every 15 minutes. Tickets can be reserved here.