Local artists host art rally to raise awareness of social justice issues
Black and indigenous communities gathered on Saturday to educate the community on social justice issues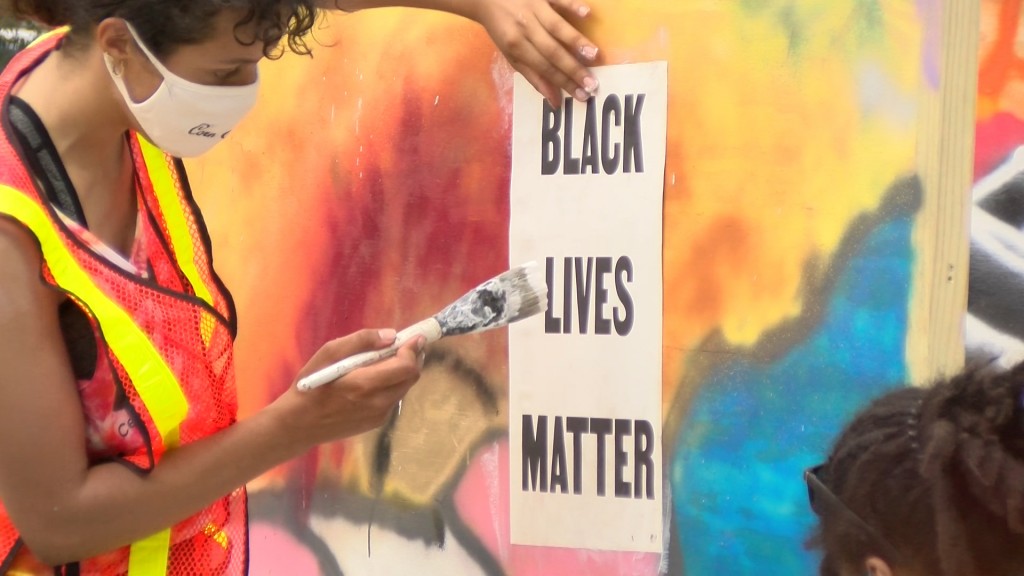 Lincoln artists hosted an Oppression and Privilege art rally at the Lincoln Community Foundation Tower Square on Saturday. The event featured speakers, music, food, art, poets and more. The goal of the rally was not to celebrate freedom, but rather come together and educate the community on the wrong doings toward people of color.
Omaha Tribe of Nebraska member Renee SansSouci doesn't celebrate the Fourth of July.
"It's not our independence that we would be celebrating," she said. "It's the independence of the people that came here and colonized this land."
SansSouci gives speeches throughout Nebraska about Native American history, culture and the oppression her people have faced. She hopes that other people start to recognize the oppression that Native Americans have endured and continue to go through. SansSouci mentioned the loss of land and disappearances and murders of Native American women.
"People here that are here now in this country, must understand the impacts that it's had upon us, and we're living with it every single day."
From speakers like Renee, to musicians and artists, today's event was special.
Rikkie Neumann helped organize the event. She's been an artist in the community for years, and was "happy to help."
And for the artists of color, like Kat Wiese, she believes the rights they are asking or are long overdue.
"We want something that we should of had 60 years ago," Wiese said. "We shouldn't have to face work place discrimination because of the way our bodies exist naturally. It's just not right."
The organizers of the event encourage the public to educate themselves and vote in local and national elections.