Local food bank makes changes amid COVID- 19 outbreak
The Food Bank of Lincoln has set up distribution sites across the city with pre-packaged food to avoid spreading the virus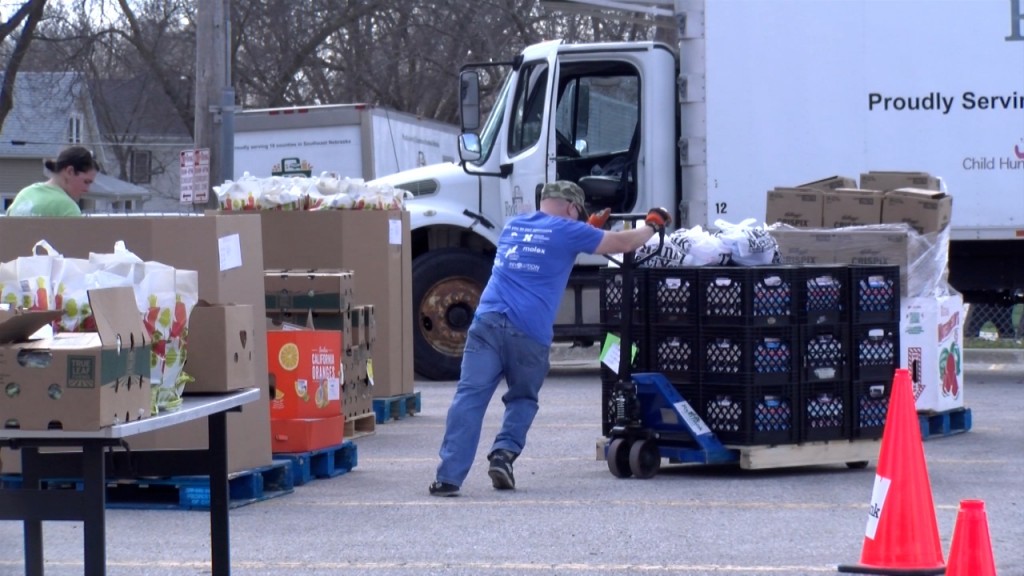 The F
ood Bank of Lincoln is helping families through the COVID- 19 outbreak.
The organization is giving out pre–packaged food at various locations. They distributed food at Saratoga Elementary school in Lincoln Tuesday afternoon
"All of them are set up as drive-thru," said Katie Umberger, the Healthy Food Access Coordinator for the Food Bank of Lincoln. "No one needs any proof of income or any paper work showing that they are eligible. It really is a service that is open to everyone."
Due to the virus, the food bank has temporarily put a halt on food pantries and the backpack program.
The organization wants to remind residents that picking up the food is hassle free and that the food is already bagged up to help avoid the spread of the virus.
"When they come what we do is we have them drive through, we set out food by a cone and then the individuals do get out of the car to load up their own food."
The Food Bank of Lincoln asks residents to only take what they need as they have had to cut down the number of distributions.
To see a full schedule of days and distribution sites, click on the link below: