Local hero honored with the Mayor's Award of Excellence
Michael Gardener was presented with the award for the month of September.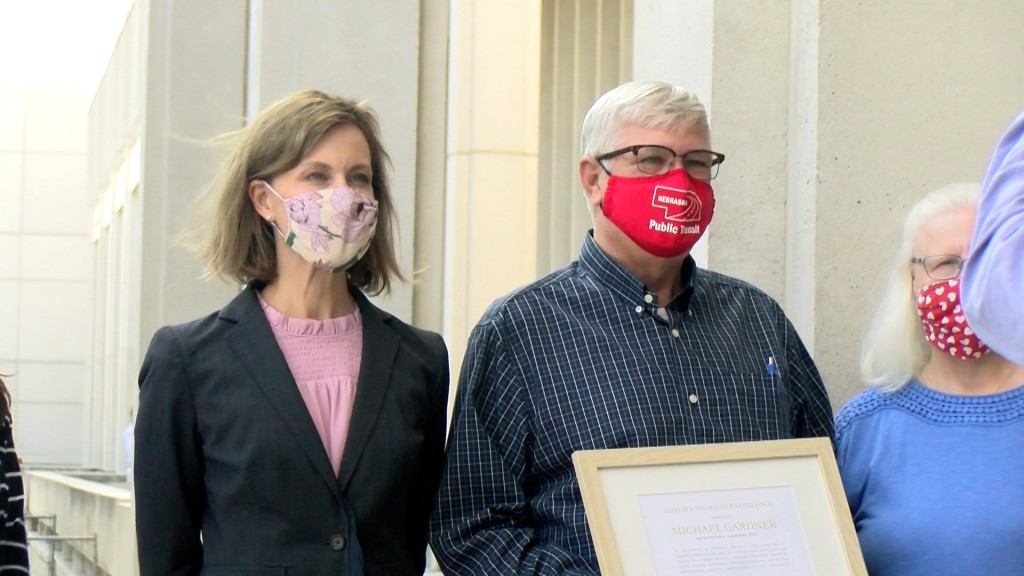 LINCOLN, Neb. (KLKN)– Throughout Lincoln, there are many local heroes who often go unrecognized.
Today, a local man was presented with the Mayor's September Award of Excellence for his heroic actions last year while working as a van driver.
It was just another day on the job for Michael Gardener working for Aging Partners. Michael was delivering meals to seniors when an older woman sitting on her walker began to collapse.
Michael jumped into action, helping the woman to the ground and comforting her until first responders arrived.
Even after medical professionals took over, Michael waited with the woman until her family was notified before continuing his route that evening.
"Well it's very exciting, I was thoroughly surprised, it's just part of the job in my opinion, and I'm very flattered and humbled by what other people think of it," said Michael.
Michael was chosen for the award not only for his actions during the medical emergency, but also for his humor, kindness and service to Aging Partners.