Local rapper and his team giving away $1,000 this holiday season
PaintBoy KD and his team at PG88 are giving back to those in need.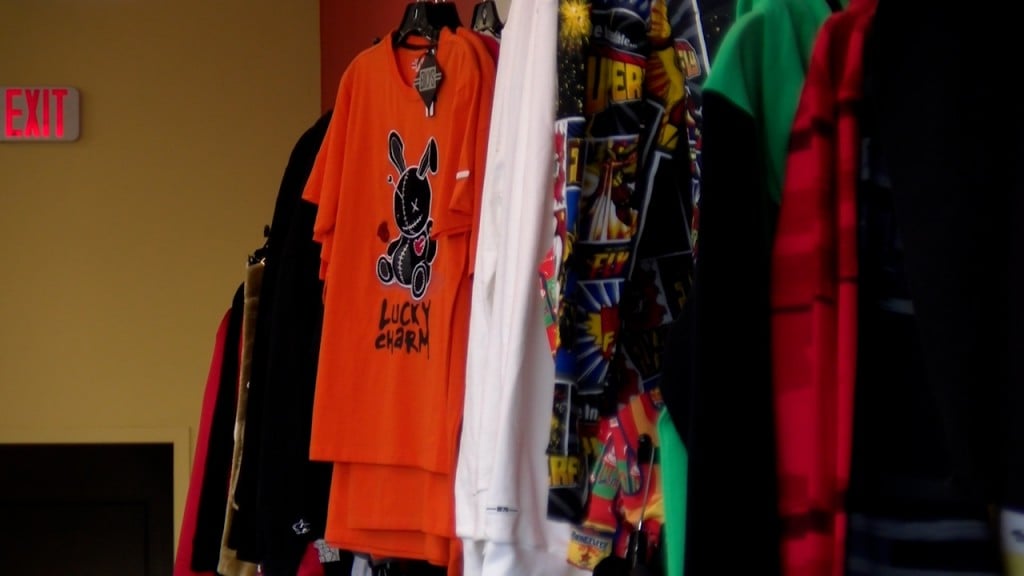 LINCOLN, Neb. (KLKN) – It's been two years since Channel 8 first spoke with local rapper PaintBoy KD. Born and raised on the north side of Omaha, the rapper brought his talents to Lincoln.
His music caught the eyes of labels like Treyway Entertainment, who signed rapper 6ix9ine and Roc Nation, founded by Jay-Z. PaintBoy KD even went on to sign a partnership with a company in California.
Now in 2020, he and his team are on a new venture.
"All of the money we've made over the years on the paint company and the music, we've decided to open up a store here in Lincoln, and that's where PG88 kind of came from," the rapper said.
PG88 is a creative shop that sells clothes, shoes, wigs, products and more. It also showcases artistry. PG88 is located at 5001 O Street. This holiday season, the owners are giving back to the community by blessing one lucky family.
"Our team decided that we're going to give away $1,000 to a family. We just feel like opening our doors to giving before we ask to receive."
The shop is also encouraging the community and local artists to donate. PaintBoy KD says they're accepting wrapped Christmas presents. On December 21, PG88 will invite families in need to come to the store and receive gifts.
Mapp says she got the idea to start the store and give back from her son.
"He's important to us," Mapp said. He's really flooded our life and changed our lives and given us something to live for."
For both Mapp and the rapper, this is an opportunity to share the true hip-hop culture.
"I think there's a lot of dark light that surrounds the hip-hop community," PaintBoy KD said. "We just want to use this opportunity to say that people who do rap and hip-hop, we're people too. We want to use our platform to be able to give back as well."
The shop will have a soft opening next week. For more information on ways to donate and to reach the team,  you can visit their Facebook page.