Local RV business hit hard by thieves stealing catalytic converters, police see rise in cases
Lincoln Police say they've seen a big increase in thieves going after catalytic converters. One local business has been hit hard - twice.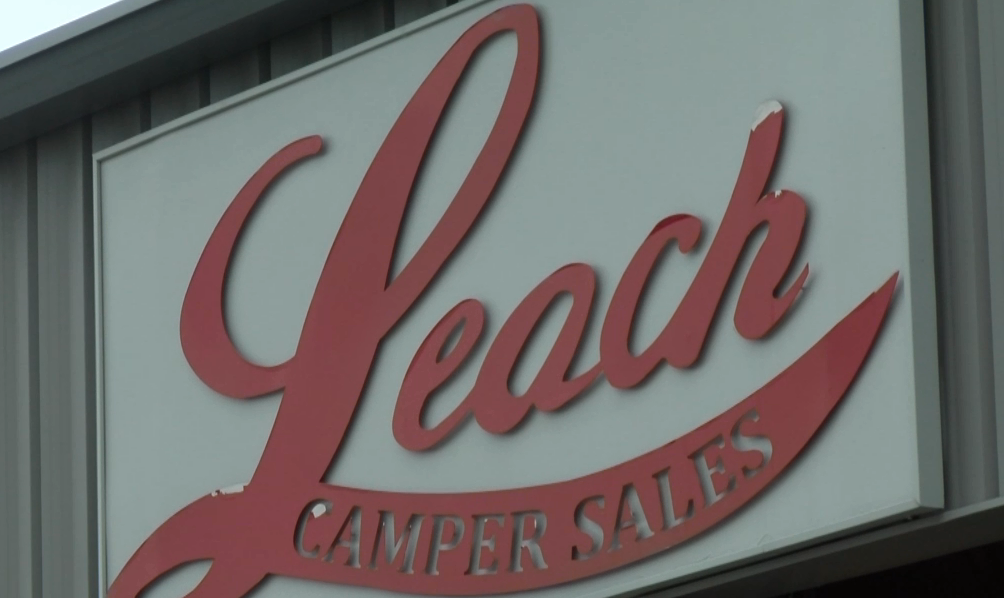 For the second time in a month, Leach Camper Sales at the intersection of South 27th and Cornhusker Highway was hit by thieves stealing catalytic converters. Most recently, overnight on Tuesday.
"We just had some test drives scheduled for the morning after and we fired them up and they were extremely loud and we realized something was wrong and started checking and noticed catalytic converters were missing on several, close to a dozen of our motor homes," says Tyler Seite, the sales manager at the business.
Seite says with the cost to buy and replace the stolen part adds up.
"To salvage they're worth about $300 and replacement cost is about $1,600 a unit," he says.
Leach Camper Sales isn't the only victim. Lincoln Police say they've seen almost double the amount of catalytic converter thefts compared to this time last year.
By late May in 2019, there were just 52 reports. So far in 2020, there have been 91.
The catalytic converter can be found underneath cars. The part is an exhaust emission device that reduces pollutants and toxic gases in exhaust gas.
Thieves typically target them because they contain precious metals like platinum and uranium, and they can make money by selling them.
The police department says anyone can be a target, but there are things you can do to try to prevent being one.
"We encourage residents to park vehicles in their driveways or close to their house or apartments," says Officer Luke Bonkiewicz. "In the past, suspects have targeted vehicles that are isolated in dimly lit parking lots or places that are not well traveled."
With around 400 RVs and campers on the lot, Seite says they know they can be a big target.
"We're having new cameras installed, we also hired a 24-hour security company to patrol the lot at night. We're also marking all the catalytic converters which is going to take a ton of time but luckily we have a ton of employees who can help out and do that in a fast manner," Seite says.
Lincoln police are asking the public to be vigilant about reporting suspicious activity that might be related to these thieves.
They say if you see people crawling around or laying under cars, especially late at night or near businesses and car dealerships, to give them a call. They also say to listen for battery powered saws cutting metal, as that's typically what thieves use to get the catalytic converters off your car.