Locals walk for Down Syndrome fundraiser in Lincoln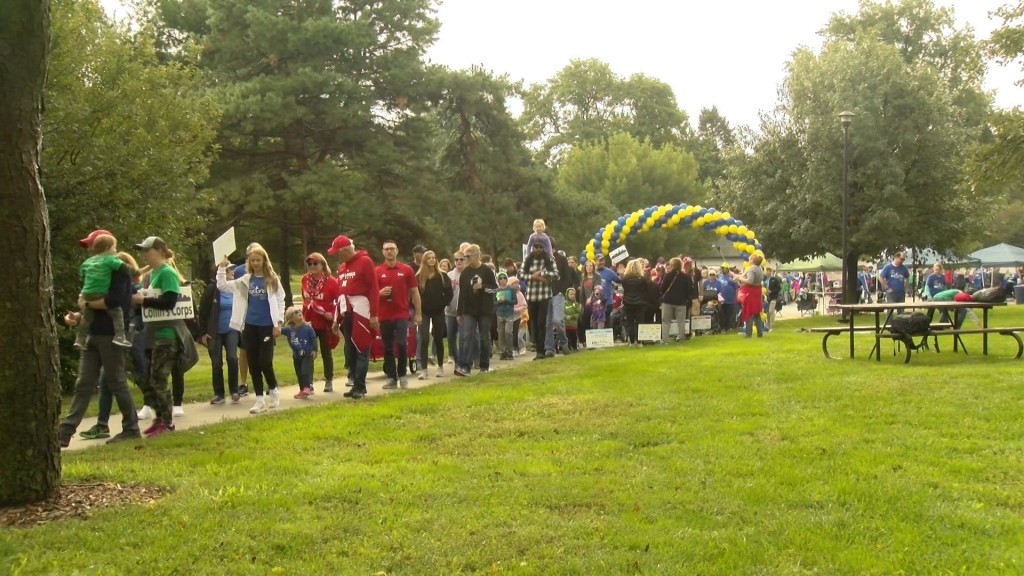 Family and friends gathered early this morning to celebrate those who have down syndrome in Lincoln on Saturday.
More than 60 teams proudly supported ones with down syndrome at the Step Up for Down Syndrome Walk on Saturday morning.
People of all ages walked through Antelope Park holding banners, flags and signs to make every participant feel special.
A young girl said she was excited to support her friend, Ruby, who has the disorder.
"I'm excited to walk with her, to support her in every way possible," said KENNADI O'BRIEN. "She just means a lot to me cause I know I can always count on her."
This is the 18th year for the walk and the organization behind it is Down Syndrome Association for Families. They raised over 80,000 dollars for research before the event even began.
The crowd enjoyed live music, fundraising raffles, face painting, free breakfast, and pictures with superheroes and princesses.
"The importance of today's event is its truly about raising awareness about down syndrome, showing that people with downs syndrome play a vital role in our community," said Mary Sweeney, a director at Down Syndrome Association. "So we're finding the more that you work with your children with down's syndrome at a young age, the more that they are able to do everything just like you and I can do too."
A father, Tyler Borcyk, enjoyed his first walk supporting Joseph, who's just 9 months old.
Borcyk says they found out Joseph had disorder before he was born. His advice to new parents is to appreciate the child as a whole.
"Don't think about what is missing or lacking but what you do have and that their lives are precious AND THAT THEY WILL MAKE YOU VERY HAPPY AND TREASURE EVERY MOMENT," said borcyk.
For more information, visit https://www.dsafnebraska.org/.