LOOKING FOR LARSEN: Police focus search near missing child's home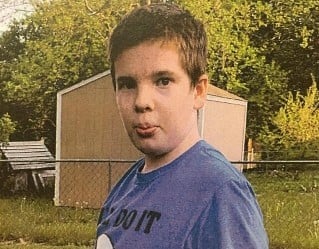 LA VISTA, Neb. (KLKN) — La Vista Police will be searching the area of North Harrison Street between 78th and 84th Streets for the missing 11-year-old, Ryan Larsen Tuesday.
BACKGROUND: DAY 10: City holds Rally for Ryan, new focus in search
About 50 officers will begin searching and speaking with residents in the area near Ryan's home around 12:30 pm.
La Vista Police Chief Bob Lausten will provide a live update at 3 pm today.
We'll keep you updated as new details are released.
June 1 Ryan Larsen update included below. THANK YOU to all for your continued support and thoughts for Ryan's loved ones, friends and first responders as we continue searching for Ryan. No major updates, but Chief Lausten will speak with reporters at 3pm today. pic.twitter.com/E7jv6I2th8

— La Vista Police (@lavistapolice) June 1, 2021
Larsen went missing from school on Monday, May 17. He's 5-'8″, 125 lbs, and is on the autism spectrum.
Police searched the school multiple times. Around 1:30 pm, a business near the school, La Vista Keno, caught him on camera walking in the area. A nearby resident in the Southfield Apartments also saw him in the area a short time later.
Authorities are asking La Vista residents to check security camera video and notify police if they see Larsen.
If you have any information that can help investigators, call 911.