DAY 10: City holds Rally for Ryan, new focus in search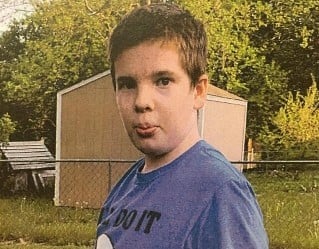 OMAHA, Neb. (KMTV) — Authorities are switching their efforts after 10 days of searching for 11-year-old Ryan Larsen.
Walnut Creek Lake was the focus of the search for the past few days. But despite help from dive teams, air support, and k-9 teams, no new leads have turned up.
La Vista Mayor Douglas Kindig called the search for Larsen "relentless" and "steadfast."
"The men and women of this department are true professionals and have left no stone unturned. I can see in their eyes they are tired and worried, but without hesitation, they have pressed forward and on and will not give up hope until Ryan has been found, said Mayor Kindig.
Wednesday, the La Vista mayor, joined by religious leaders, Project Harmony, and the Papillion La Vista School District's superintendent will attend a Rally for Ryan. It will be located in the city's Central Park and begin at 7:45 pm.
See also: VIDEO: Woman goes missing 'under suspicious circumstances,' says police
Larsen went missing from school on Monday, May 17. He's 5-'8″, 125 lbs, and is on the autism spectrum.
According to the Papillion La Vista School District, his family and police were notified immediately. Police searched the school multiple times. Around 1:30 pm, a business near the school caught him on camera walking in the area.
Authorities are asking La Vista residents, particularly along Harrison St between 72nd and 96th, to check security camera video and notify police if you see Larsen.
If you have any information that can help investigators, call 911.