LPD, City of Lincoln install traffic crosswalk to increase safety for kids walking to school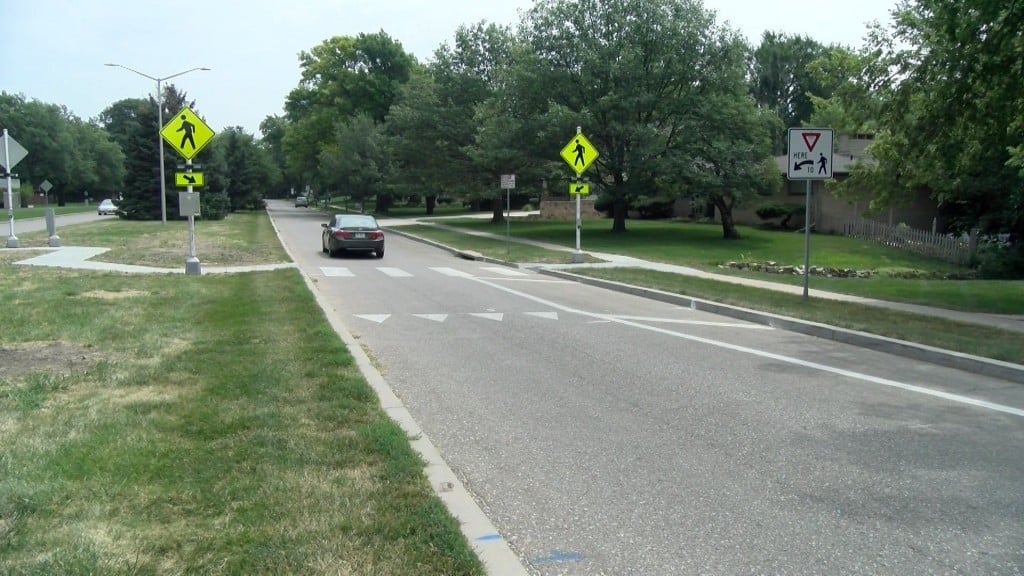 The start of the school year is fast approaching.
One intersection near Lincoln Southeast High School and The Cathedral of The Risen Christ, has been a problem area for years.
"Most of our pedestrian traffic was occurring at 37th and Sheridan blvd, so we were running into southeast student traffic, parent traffic, our own parents and then just regular traffic here on Sheridan all converging in about a 20 minute block of time," said Jeremy Ekeler, Principal of The Cathedral of The Risen Christ.
Principal Ekeler says there has been close calls and a couple of accidents at the corner of 37th and Sheridan, so he asked for assistance from the city and the Lincoln police department.
It was decided a change of location for a cross walk would help break up foot traffic.
"Our school has grown immensely, we are up to close to 400 students and a lot of those are on foot, so we want to make that trip as safe as possible, and we are really hoping that those who are driving are aware of those who are on their bike or who are walking to cathedral," said Ekeler.
Over the past few months, the cross walk was built just south of The Cathedral of The Risen Christ along Sheridan blvd.
Ekeler hopes it will address the needs of a growing community.
To activate the new cross walk you press a button to activate flashing lights.
"If you see the flashing lights, and these are in two or three different places in Lincoln, you do need to stop at that intersection and allow those pedestrians to cross, per city and state law," said LPD officer Luke Bonkiewicz.
The area of Sheridan blvd where the crosswalk has been installed is traditionally more open, with a speed limit of 35 miles per hour.
Ekeler says it will definitely be an adjustment for some when school starts back up on Friday, August 16th.
He's hoping for the community's help to make it work, especially during prime pickup times from 7:45 to 8:15 AM in the morning and 3:15 to 3:45 PM in the afternoon.