LPD: Father & son arrested for assaulting officers
A father and son duo was reportedly arrested on Monday after a violent altercation with officers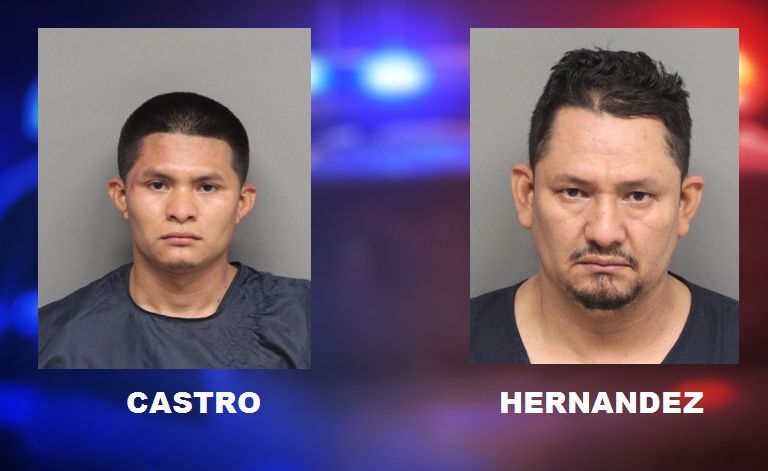 LINCOLN, Neb. (KLKN)- On July 12, around 8:30 in the morning, Lincoln police were sent to assist federal immigration officers near 37th & Cornhusker.
According to LPD, officers had been attempting to arrest 23-year-old Balmore Hernandez Castro on account of a Federal Warrant. But when officers tried to confront Castro in his car, they say he kicked and punched at them, even biting one officer on the arm.
The officers reported that another man who had been with Castro pulled on an officer's head to pull him away and stomped on his hand multiple times to try and get it away from Castro.
That man was later found to be 43-year-old Santos Hernandez, Castro's father.
Officers say Castro and his father continued punching and kicking at the officers.
As several officers were attempting to gain control of the men, LPD reported arriving on the scene and attempting to diffuse the situation and after warnings to Castro, used a taser on Castro.
 Police say the two men were taken into custody and arrested for two counts of assault on an officer and resisting arrest. Hernandez Castro was also arrested for an outstanding warrant.
CRIME CONTINUED: Man reportedly found knocked unconscious at La Cabana restaurant