LPD releases 2019 crime report, reveals overall crime decrease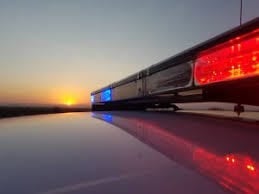 "Once again, our crime rate, our overall part 1 crime rate, is reduced."
Lincoln Police proudly announced Friday that crime rates over the last year have decreased once again. But with property crimes down over 3%, violent crimes were still up by 7%.
Rape, robbery and aggravated assault make up those crimes. Aggravated assault taking the majority with around 620 cases, this includes shootings which involved injuries. Bliemeister says it seems scary, but it isn't terrible.
"Then we look at shootings with injury….11. 11 shootings with injury in 2019 and each and every one of those victims, their families, nothing about this is meant to diminish it, but in a city of almost 300 thousand people, that is a small number," says police Chief Jeff Bliemeister, who gave Friday's presentation.
Reports of rape were up 14 percent, however, Bliemeister says a majority of these are delayed reports.
"In 2019, 23% of those 324 cases, were belated by a year. So it was more than a year between when the incident occurred and when this was reported," the Chief says.
On the brighter side of things, LPD says the number of firearms stolen from vehicles has declined, 20 cases in 2019 compared to 40 in 2017.
another thing increasing, police response time. They say this is especially good in for our growing city.
"84% of the time on priority one and two calls in 2019, we arrived in 10 minutes or less…that's good," Chief says.
Finally, surveys show an increase in those who feel usually safe or always safe while in the streets of Lincoln. Police say while nationally there's a negative view of police, Lincolnites have shown that the overall opinion here is the opposite.