LPS is gearing up for a new school year, looking for bus drivers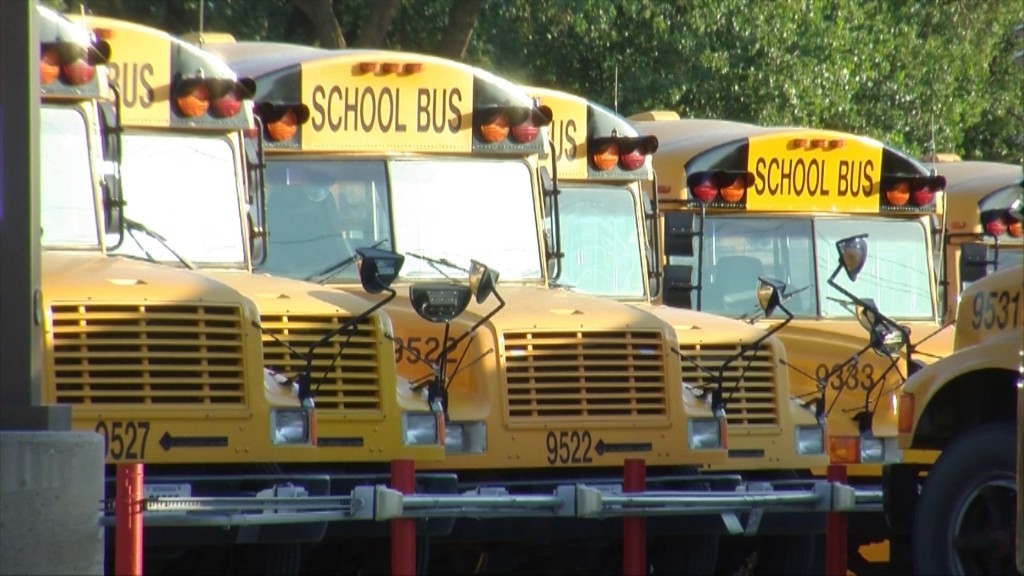 Lincoln Public Schools is preparing for a new school year to start on Monday, August 12th.
School officials say close to 4,000 kids use the LPS bus system to get to school daily.
Over the summer, LPS director of transportation Ryan Robley says each of the 153 buses owned by LPS goes through an 80-day safety inspection.
"We're checking everything from brakes to seats, and hoses, making sure they're 100 percent roadworthy and safe for our children," said Robley.
Lincoln public schools will have 144 separate bus routes this year.
Robley calls it a huge puzzle figuring out how to be as efficient as possible.
"We spend all summer putting that together, to make sure that we get everybody picked up in a timely fashion," said Robley.
Back in January, there was some discussion in the state legislature about requiring school buses to have seat belts.
No laws have been passed as of now, but LPS is planning for the future.
"Our load of buses that we are getting this year will have the three point safety seat belts on them and all of our future purchases will also have the lap and shoulder belts," said Robley.
LPS says the old fleet is still just as safe as the new buses.
One area LPS is looking for some added help in is finding bus drivers.
There are 137 drivers employed by LPS currently, and they'd like to have around 150 for the start of school, which is Monday, August 12th.
"We offer paid training for the drivers side, we will get you paid while you are getting trained. We are also offering a $1,000 sign on bonus for drivers and para-professionals," said Robley.
Robley also wants to remind drivers that you need to stop when a bus has its flashing lights on with the stop sign extended.
"When you see a bus, and it's got its lights flashing and its stop arm out, please stop, I know they can kind of be a hindrance when you're in a hurry trying to get to work, but they are out for one reason, and that's to keep our kids safe," said Robley.
School officials say every bus purchased from here on forward will have the three point safety belts in them.
If you'd like to learn more about job openings with LPS just head to their website at lps.org.