LSO: 7 firearms found in traffic stop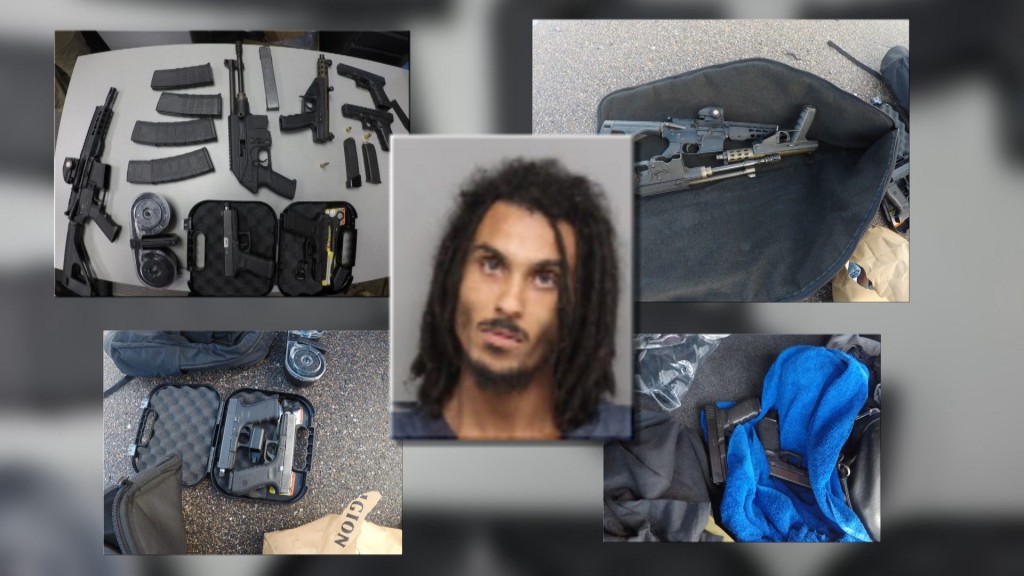 Authorities arrested two men after reportedly finding several guns in the trunk of their vehicle during a traffic stop.
The Lancaster County Sheriff's Office says the Criminal Interdiction Task Force made the stop Thursday morning near mile marker 393 on I-80.
Two men, a 25-year-old and a 28-year-old man who LSO said have not yet positively identified, were arrested. LSO said small amounts of meth and marijuana were also found. Both men were lodged for possession of a controlled substance.
LSO said investigators are working to determine the source and destination of the weapons, and to positively identify the men.
The seized weapons included four pistols, two of which were fully loaded with a round in the chamber, and three riflers, one of which was a fully-loaded AR-15, officials said.
Investigators are checking to see if the guns, which they suspect are tied to narcotic activity, have been used in crimes.