Mario Herrera's widow not receiving full benefits from city, attorney says
An attorney representing the Herrera family says they are prepared to file a lawsuit against the city if an amendment to a city ordinance isn't passed.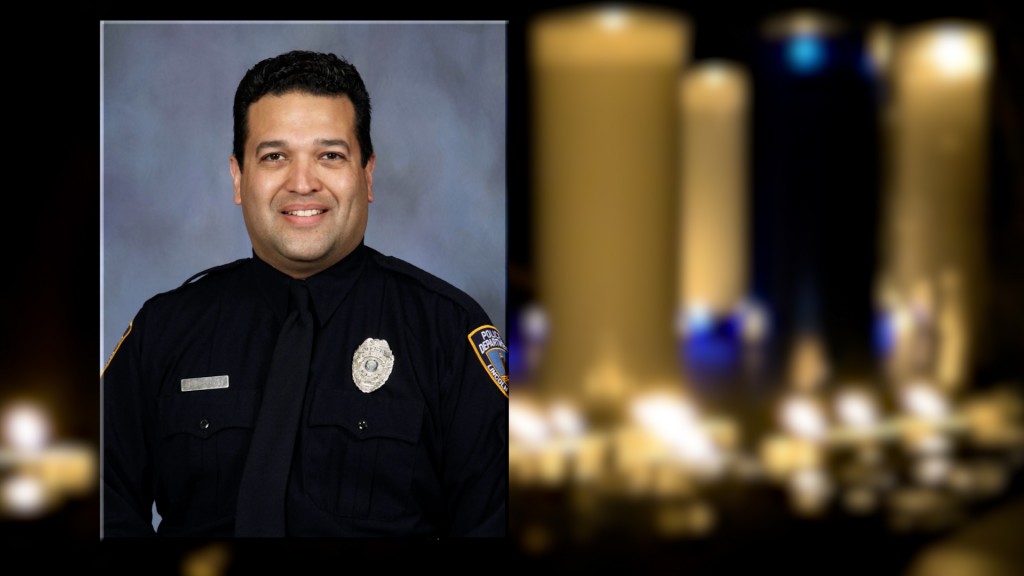 LINCOLN, Neb. (KLKN) – An attorney representing the family of Lincoln Police Investigator Mario Herrera, who was killed in the line of duty in September, says a city ordinance is blocking the family from obtaining Herrera's full pension benefits. 
A city ordinance passed in 1994 states that police officers or firefighters who are under a certain pension plan and are killed in the line of duty, can't receive full benefits from both the employee's pension and workers compensation.
Vince Powers, legal counsel for Herrera's widow, Carrie, says he suspects the ordinance was passed in order to save the city money. Now, he says Carrie and her children are being denied nearly $3,000 monthly from her husband's pension plan.
"Carrie is a widow and is getting $2,812 dollars less than she's entitled to," Powers says in an exclusive interview with Channel 8 News reporter Marlo Lundak. "Her husband paid in, looking out for himself and family, for over 20 years into his retirement and now his retirement benefits he should be able to collect are being reduced, set off by the amount of workers compensation benefits to which he was entitled to under the law." 
Powers says instead of filing a lawsuit, he has drafted an amendment to the current ordinance that would allow the Herrera family, and those in the future, access to full benefits. Powers says Councilwoman Tammy Ward has agreed to introduce the amendment to city council in January. 
"She [Ward] is going to introduce legislation that will simply say if your loved one is killed in the line of duty by a result of a criminal act by a third person, the widow and the children get all the benefits they're entitled to," Powers says.  
"I'm hopeful, thanks to Tammy Ward, that the city council will pass this unanimously and the mayor will certainly sign off on this because it's the right thing to do," says Powers. 
If the amendment to the ordinance doesn't pass, Powers says he is prepared to continue to work with Carrie Herrera and file a lawsuit against the city.
In a statement to Channel 8 News, Councilwoman Ward says, "Updating the City's ordinance to help Mrs. Herrera and her family is absolutely the right thing to do. When asked by her legal counsel, Vince Powers, if I would introduce the amendment to do so, it was without hesitation and an honor to say yes."
Channel 8 News reached out to the Lincoln Police Department for comment, and was referred to the Lincoln Police Union President, Brad Hulse. Hulse says the Lincoln Police Union 'fully supports' the Herrera family's efforts to obtain benefits they deserve.
City Council will also be doing a first reading to potentially appoint Carrie Herrera as a member of Lincoln's Citizen Police Advisory Board this coming Monday.