Mayor Leirion Gaylor Baird announces use-of-force policy changes
The mayor announced upcoming police reform changes within the Lincoln Police Department on Tuesday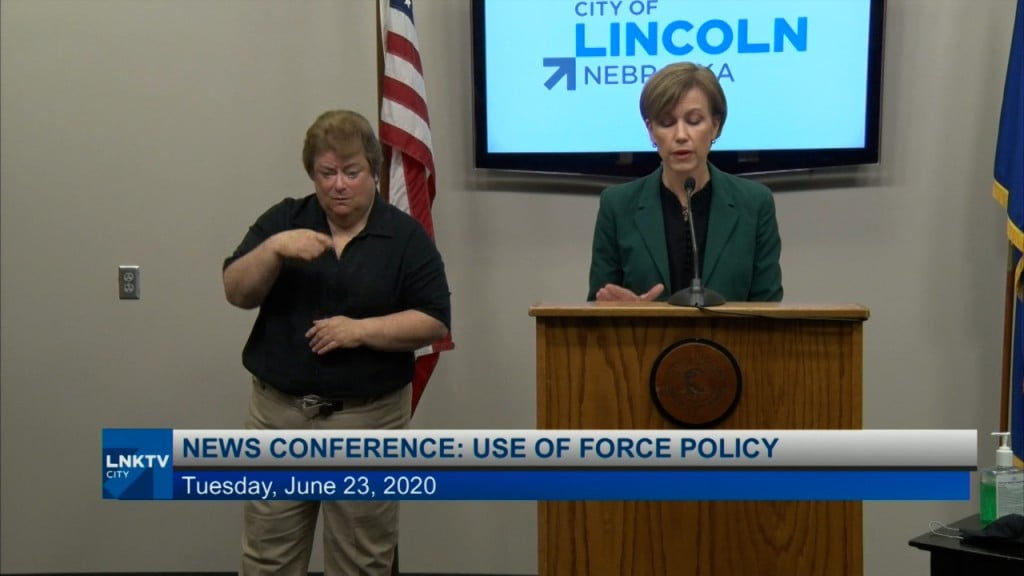 Lincoln Mayor Leirion Gaylor Baird held a news conference on Tuesday to discuss police reform within the city of Lincoln. The Lincoln Police Department will announce revisions to their current use-of-force-policy on June 30. The changes are in response to community concerns.
These revisions include de-escalation strategies, practices to minimize the use of deadly force and more comprehensive reporting.
"Any action that is taken explicitly based on the race,  gender, sexual orientation or religious affiliation is wrong," chief Jeff Bliemeister said. "It's against the mission and values. That is not an appropriate tactic."
Lincoln resident Derek Jones has lived in the city his entire life. He believes the issues of racism are systemic.
"They are embedded in legislation, they are embedded in bills and they are embedded in laws," Jones said.
Gaylor Baird went on to say that LPD is reaching out into the community more than ever. The department has partnered with mental health associations, organized programs for children and more. She recognizes the cry of the black community.
"There is another story. One rooted in black people in America being seen and treated as less than human, in policing and beyond," she said.
As for Jones, the topic of racism in the criminal justice system is personal. He has a five-year-old daughter, and is trying to send a message that there is hope.
There are good people, there are some not so good people," Jones said. "It doesn't matter if they're wearing a uniform or not, it's about the person."
The public will be able to give their thoughts on the revisions on June 30th.