Medical marijuana bill advances to full Legislature, will be debated and voted on next week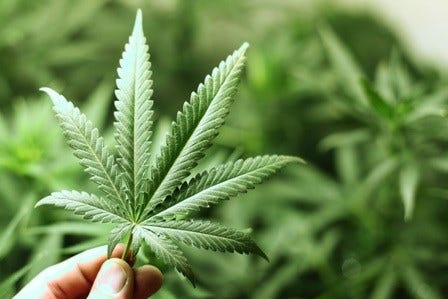 Medical marijuana is now one step closer to becoming a reality for the people of Nebraska.
On Friday, the Nebraska Legislature's Judiciary Committee signed off on LB 110, and it will now head to the full legislature for consideration next week.
State Senator Anna Wishart is the co–founder of the bill. She says this will only increase the momentum surrounding legalizing the drug for medical purposes.
"Every state that has a medical cannabis system, no state has removed that. The sky has not fallen and people who are suffering now aren't treated like criminals," said Wishart.
The bill would establish a system allowing patients suffering from a wide range of chronic pain conditions to use, possess and purchase a certain amount of cannabis from licensed dispensaries.
A written recommendation from a doctor is also required.
The bill is expected to be the center of a hotly contested debate on the legislature's senate floor on Wednesday of next week.
"I do anticipate that there will likely be a veto from the governor since he showed his opposition so I would need 30 senators to be with me on overriding his veto," said Wishart.
Governor Ricketts and some law enforcement have been critical of the bill in the past.
They would prefer drugs vetted by the FDA (Federal Drug Administration).
"This bill, and other efforts to legalize marijuana medically in other states, have been ripe with unintended consequences, the unintended consequences that have been experienced in other states will be experienced here," said Col. John Bolduc with the Nebraska State Patrol.
Medical marijuana legalization is continuing to gain traction nationwide.
To date, 33 states have legalized at least some form of the drug for medical use.
"What has happened in other states is that legislators refused so the people put it on the ballot and voted for it," said Wishart.
Wishart says that even if the bill is shot down in the legislature next week, she's moving ahead with plans to add a constitutional ballot initiative that would appear on the 2020 election ballot.
130,000 thousand signatures are needed by July, 2020.
Wishart says her team is well on its way to accomplishing that.
___________________________________________________________________________________________________
A bill to legalize marijuana for medicinal purposes in Nebraska has advanced out of a legislative committee.
Members of the Judiciary Committee voted 5-1 on Friday to send the measure to the full Legislature for debate.
The proposal faces an uphill battle in the Legislature even though its sponsor, Sen. Anna Wishart, of Lincoln, has made concessions to heavily regulate the drug.
If it passes, the bill would not allow smokable marijuana and would restrict the amount one person can legally possess.
Lawmakers could debate the measure next week.
Activists are working to put a separate legalization measure on the 2020 ballot with far fewer restrictions. The proposed constitutional amendment would legalize smokable marijuana and allow individuals to grow an "adequate" supply of the drug.