Medical marijuana bill up for first debate in the Nebraska legislature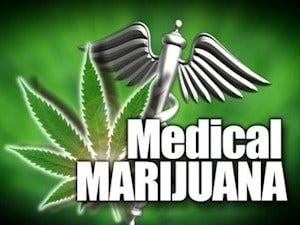 LB 110, or the medical marijuana bill, has seen a lot of revisions in its committee stages.
Wednesday, it makes its debut on the Nebraska legislative floor, where the entire legislature will be able to debate on it.
The bill would legalize the medical use of marijuana to treat chronic illnesses and pain. If passed, Nebraska would join 33 other states that have legalized some form of medical marijuana.
We spoke with a family late last year who said this legalization could be the key to help their son, who suffers from a condition that gives him multiple seizures a day.
"It's very frustrating to know that he is being denied a treatment that could possibly help his quality of life. Simply by our zip code and where we live," Shelley Gillen told Channel 8 in December.
Senator Anna Wishart of Lincoln is a co-sponsor of LB 110.
She says she worked with doctors, law enforcement, and other professionals to amend the bill before it got to the legislative floor, adding things like outlawing individual growth of the marijuana plant and setting strict guidelines for a person to be approved for medical marijuana use.
Despite these changes, Wishart is skeptical of the bills success.
"I do anticipate there will likely be a veto from the governor since he showed his opposition, so I would need 30 senators to be with me on overriding his veto," Wishart said.
Governor Ricketts stands strong in his resistance to legalize any form of marijuana in Nebraska.
In an op-ed released Tuesday, he wrote in part, "During debate on LB 110 this week, supporters of marijuana are sure to argue that Nebraska can just bring it here for medical purposes without moving towards recreational use. This is a fantasy. Once the marijuana industry puts roots down here, Nebraska will be under pressure to legalize recreational use."
If this bill does fail in the legislature, it won't necessarily be the end of the road toward legalizing medical marijuana in the state.
A ballot measure is in the works for the 2020 general election ballot.
Senators are already working to garner enough signatures by July 2020 to put this measure on the ballot and into the hands of voters.
The ballot measure would set much less stringent rules on legalized medical marijuana, such as allowing people to smoke marijuana and grow their own "adequate" supply of the drug.