Men accused of conspiring to murder Grand Island woman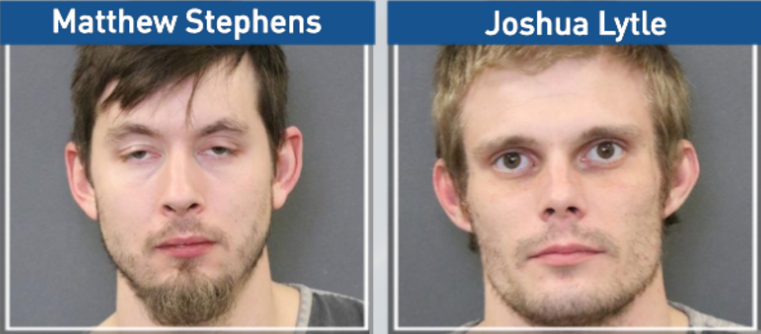 Two men were arrested after police say they were plotting to kill one suspect's estranged wife.
Sunday evening, Grand Island Police arrested 30-year-old Matthew Stephens during a traffic stop. They say he conspiring to kill his estranged wife in incidents between December 12 and January 3.
Stephens was arrested for Conspiracy to Commit 1st Degree Murder, Terroristic Threats, Stalking, Use of a Weapon in Commission of a Felony, and Possession of a Weapon by a Prohibited Person.
26-year-old Joshua Lytle was also arrested for Conspiracy to Commit 1st Degree Murder, and the Aiding and Abetting of Stalking for his alleged involvement in the furthering of Stephens' plan. Lytle was already in custody for an unrelated incident.
Both men are from St. Paul, Nebraska.
These arrests stem from incidents in which Stephens grabbed his estranged wife and threatened her with a knife in a December incident, stalked her movements, and took substantial steps toward the continuation of a plan to kill her.
This has been an ongoing investigation for several weeks, and portions of the investigation continue.