Mickey Joseph unsure who will start at QB for Huskers against Michigan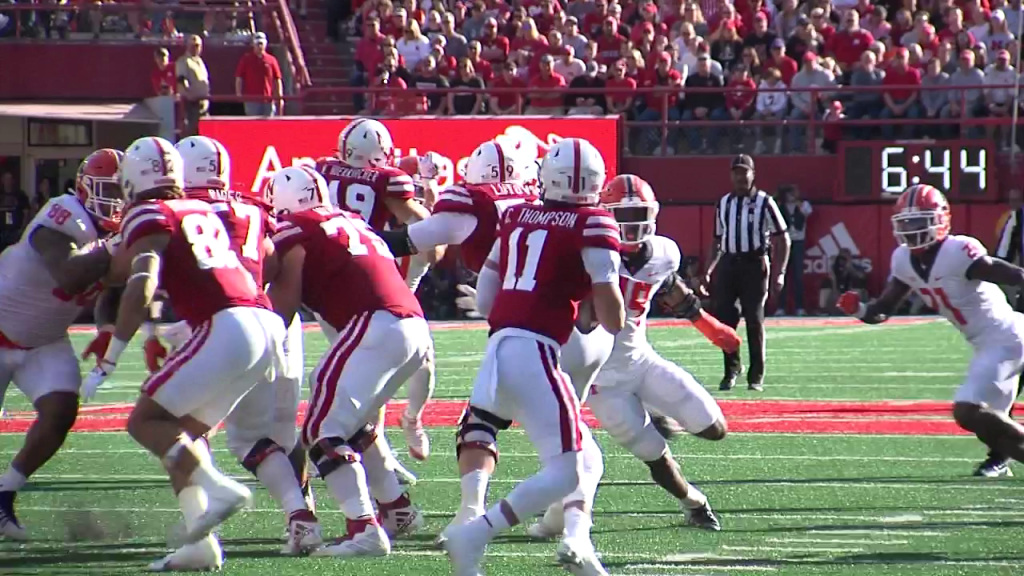 LINCOLN, Neb. (KLKN) – Nebraska could be facing the third-ranked team in the nation without its starting quarterback.
Interim head coach Mickey Joseph spoke about Casey Thompson's status during a Tuesday press conference.
Thompson left the second quarter of the Illinois game with an injury and hasn't played since.
"We held Casey today, just trying to still be day by day with him," Joseph said.
Joseph has yet to officially rule out Thompson for Saturday but said he would if he doesn't practice on Wednesday.
"I look at these kids as my sons, so I'm not going to put them out there if they can't go," he said.
Now the question is: Who will start under center against No. 3 Michigan?
Logan Smothers and Chubba Purdy both saw time in the Huskers' loss against Minnesota.
Purdy saw a majority of the snaps, completing six passes in 16 attempts and throwing an interception.
Smothers, on the other hand, completed five passes in 10 attempts and almost mounted a fourth-quarter comeback.
Ultimately, both quarterbacks failed to overcome the Golden Gophers, continuing a losing streak against Minnesota.
Joseph said he wouldn't know who the starter would be until Thursday if Thompson is ruled out.
"I gotta watch them both practice, you know, and see which one's performing the best," he said.
Nebraska will have its work set out against the Wolverines, especially with an already banged-up defense that will now be without defensive back Myles Farmer.
The Huskers have lost three straight and will need to win the final three games of the season to be bowl eligible for the first time since 2016.
"We know the task at hand, but it's an opportunity," Joseph said.
Nebraska will travel to face Michigan at 2:30 p.m. on Channel 8.