MISSING: Authorities need help finding Auburn woman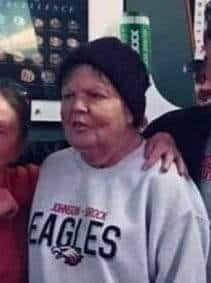 The Nebraska State Patrol has issued an Endangered/Missing Advisory for 68-year-old Jennifer K. Baker of Auburn.
She is described as a white female, 5'2″ tall, 120lbs, with short brown hair and blue eyes.
Baker suffers from a heart condition, and dementia, is diabetic, needs medication, and has a scar on her neck.
NSP says she was last seen at her home around 8:00 a.m. February 1st in Auburn. She was wearing a white jacket and blue jeans.
Baker was on her way to a relative's home approximately 5 miles west of Auburn on Hwy 136, but did not arrive.
They believe she is driving a black 2010 GMC Terrain SUV bearing Nebraska plate 44-B369.
If you have any information, please call 911 or the Nemaha County Sheriff's Office at (402) 274-3139 immediately.