Multiple children hit by vehicles this week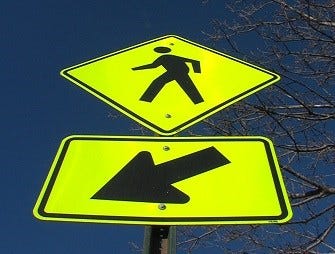 Some Nebraska communities are grieving after child deaths this week. A small memorial in Papillion has been set up after a 10–year–old girl who was hit by a car on Tuesday.
"I would like to see a light get installed, because that's ridiculous. i could never let my kids come cross down here after knowing that happened," says Papillion resident and mother of two, Britney Harrison.
Abigail Whitford, a 5th grader at Trumble Park, died Thursday morning from injuries she sustained after being hit by a car. She was crossing the road in the crosswalk with her younger brother around 4 p.m. when the 19–year–old driver hit her. Police are looking into distracted driving as a potential cause of the accident.
Abigail is one of three kids who have been struck by cars just this week, two of them happening Friday.
11–year–old Jaycoby Estrada of Blair was riding his bike to school early Friday morning, when he was hit by a semi truck and died. A third child, a 7– year–old boy, was hit Friday afternoon in Plattsmouth after school was dismissed. Officials say he is ok.
Although no accidents have been reported in Lincoln, police have given over $30,000 in fines for speeding in school zones this week. They are reminding people to slow down and pay attention.
"Any time during school zones, you need to watch out so you can slow down, so you're able to see the kids if a kid darts out, if you're going 25 you're going to be able to stop in time," says LPD Traffic Enforcement Sgt. Michael Muff.