NDOT seeks public input on bus system from Lincoln to Omaha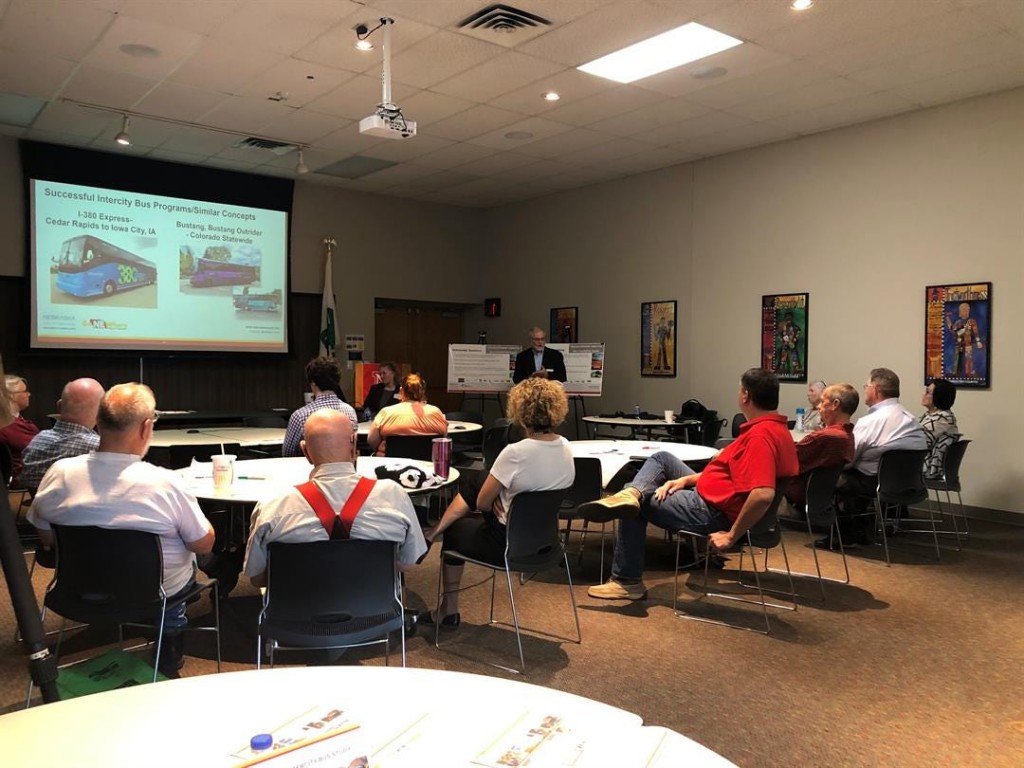 The Nebraska Department of Transportation is doing a study to see how many Nebraskans would be interested in an intercity bus route, one that could take you from Omaha to Lincoln or vice versa.
It's estimated 13,000 people commute daily between Lincoln to Omaha, for work, school, medical appointments, etc.
Would some of them be willing to ride a bus instead?
That's what Kari Ruse, Transit Manager of NDOT wants to know. She's working to make a intercity bus route for commuters. A public meeting was held in Lincoln Thursday night to get feedback.
"We know anecdotely people are interested in this service so now we just need to nail it down and really figure out the ridership and level of service we need," she says.
The idea of an intercity bus system between Omaha and the Capital City has been in the works for years.
As a daily commuter between the two cities, Daren Konda says if it all adds up, he might take advantage of it.
"yes it would be something i would definitely use," he says.
Konda came to Thursday's meeting to give his opinion and learn more about it.
"Its going to be important as to where pickup locations and drop off locations are and then overall the general schedule of when the bus would go," Konda iterated.
The pick up and drop off locations as well as bus fares will be partly determined by level of interest by the community, and although public transportation isn't heavily used in Nebraska, ruse says getting the word out about the bus system and how it works is important.
"We really need to introduce this slowly to the public and market it heavily so that they will understand how to use it and participate," Ruse says.
Konda hopes the intercity bus system would save him time, money and energy, if so, he says it's worth it.
Konda says, "when comparing all items both cost of actually physically commuting and then also the ability to potentially do something else instead of being physically engaged in the effort of driving."
The bus system is still in it's early stages. NDOT hopes to hold more public meetings to gather more community input in the coming months, and hope to complete the study by next March.