Nebraska baseball wins both games in doubleheader against Nicholls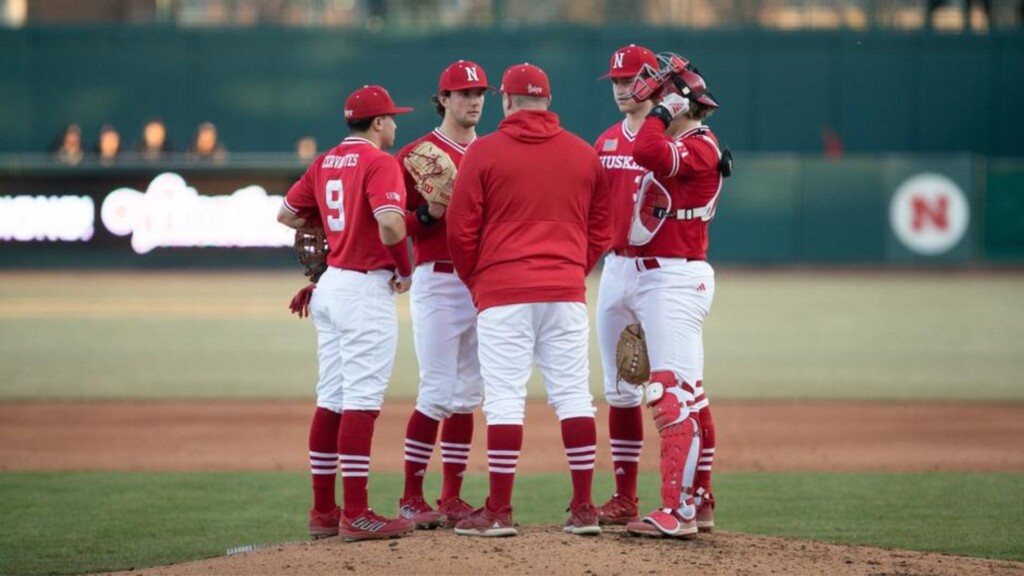 LINCOLN, Neb. (KLKN) – Nebraska baseball won both games in a doubleheader against Nicholls on Friday.
The Huskers won the first game 2-1, and the second one 17-1.
In game one, which was seven innings long, the Huskers struck first when Charlie Fischer's single got Corey Evans home.
Nebraska remained scoreless until the sixth inning when a single from Dylan Carey brought in another run.
Nicholls answered back in the top of the seventh, but the Colonels were unable to overcome the deficit.
In game two, the Huskers' offense dominated.
Nebraska's scoring effort was led by Brice Matthews, who had a sacrifice fly in the fifth inning and a grand slam in the sixth.
The Huskers are now 11-5-1 on the season.
Both games were originally scheduled to be played in Lincoln but were moved to Manhattan, Kansas due to forecasted weather.
Nebraska is set to face Nicholls for the third game in the series on Sunday at 2 p.m.
SEE ALSO: In-state foe UNO snaps Nebraska baseball's win streak