Nebraska Fans pack the Railyard for the Huskers game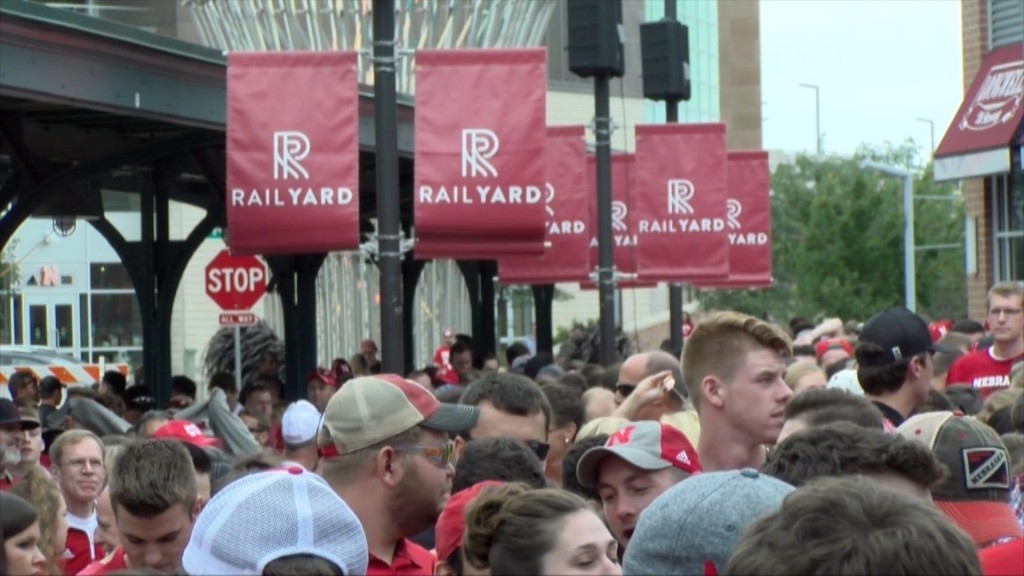 The Huskers came into tonight's game against the Wisconsin Badgers as the underdogs, and that away game brought a lot of fans together in the Railyard for a Husker watch party.
Even with the 41 to 24 loss, Husker fans were still in full support of their Huskers.
"Win or lose, I'm still a die hard fan. I understand we're bringing in a new coach you can't expect us to go undefeated in one year it takes time. He's gotta do everything he can to turn us around," says Joe Litke.
"Well we could use some work but I got faith, I'm a true husker fan, been one since the day I was born," added Christian Dostal.
While there will still some Husker fans that stayed indoors and doubted the huskers, these fans braved it out through all kinds of weather for their dear ole Nebraska U.
"Oh absolutely I'm a Huskers fan for life, 5 years from now maybe next year we'll be ok and like I said Husker fans always believe, Go Big Red," said student Linus Seelak.
"Absolutely I think it's going to take time for Frost to build what he has. I mean you see guys like Tyjon Lindsay and Greg Bell leaving after not getting playing time that just mean they're not buying in. It's just going to take time you know Barry Alvarez 1-11 when he started at Wisconsin, it takes time to build a program, Rome wasn't built in a day," added Ryne Kortum
So even with another Huskers loss the Railyard was still packed all the way until the end of the game.