Nebraska man captures pandemic in vintage photos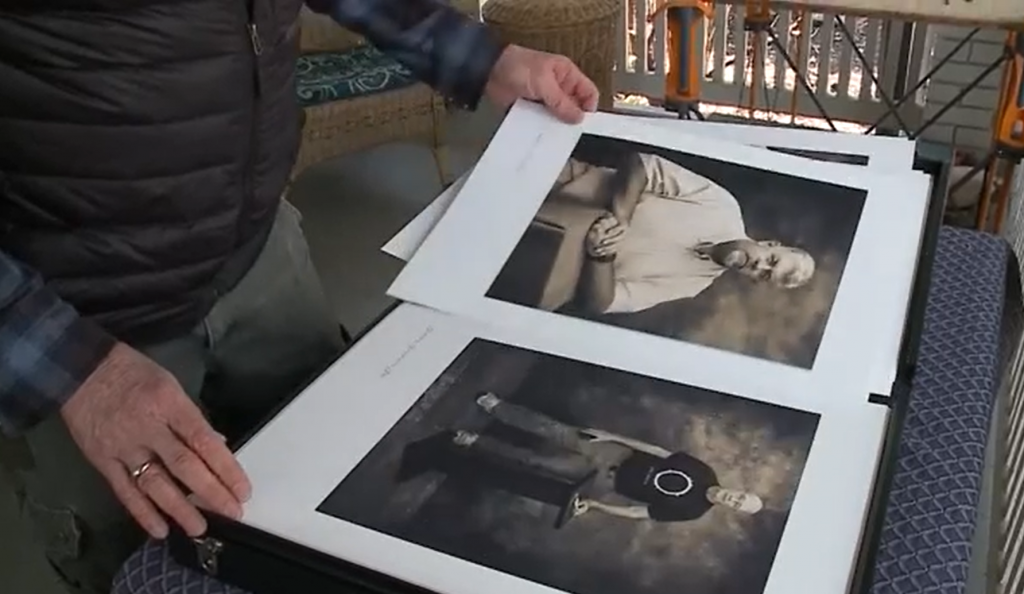 OMAHA, Neb. (CNN) — As COVID-19 ravaged the nation last year, a Nebraska photographer wanted to memorialize the moment in time.
Mike Farrell would take pictures of strangers to photograph how the pandemic was affecting them. But what he captured through his lens was more than he could have expected.
"Some of these people are really expressing the tenor of the times on their faces, or the way they're standing or how they're looking."
Farrell, 73, has directed and produced several award-winning documentaries for Nebraska Educational TV. When the pandemic hit last March, he took some time to sift through old family photos and reflect.
"If I get this disease, I'm probably not going to survive, you know, there's a good chance that won't survive," said Farrell. "So if I'm going to do anything meaningful I better do it now I can do it."
So, he posted his portrait project on Facebook. Farrell assumed he'd get a couple of dozen people reaching out, but that soon turned into 93.
Farrell set up a socially distanced set in his backyard and began taking portraits in late Summer. used an old-fashioned view camera with 8×10 negatives for the finest detail.
"I want it to be slowed down, I want them to be serious about it, we're going to make maybe five to eight exposures."
It wasn't just photos Farrell would take, but stories.
"I heard all kinds of stuff. Can't go visit grandma, and she's got she's got Alzheimer's and she's in the nursing home and I can't go in and see her. I can't put my arms around her. I can't hug her"
But, there was also hope.
"This little boy and some of these other children are the future of our country. You know, that's the positive side of this the hopeful side of this project"
Everyone got their own portrait for participating. Farrell says he spent about $10,000 on the project and hopes to display his entire work in a gallery someday.
"I'd like to think that this work is meaningful and that it will last beyond my lifetime"