Nebraska native brings home title of international modeling competition – Mister Supranational 2019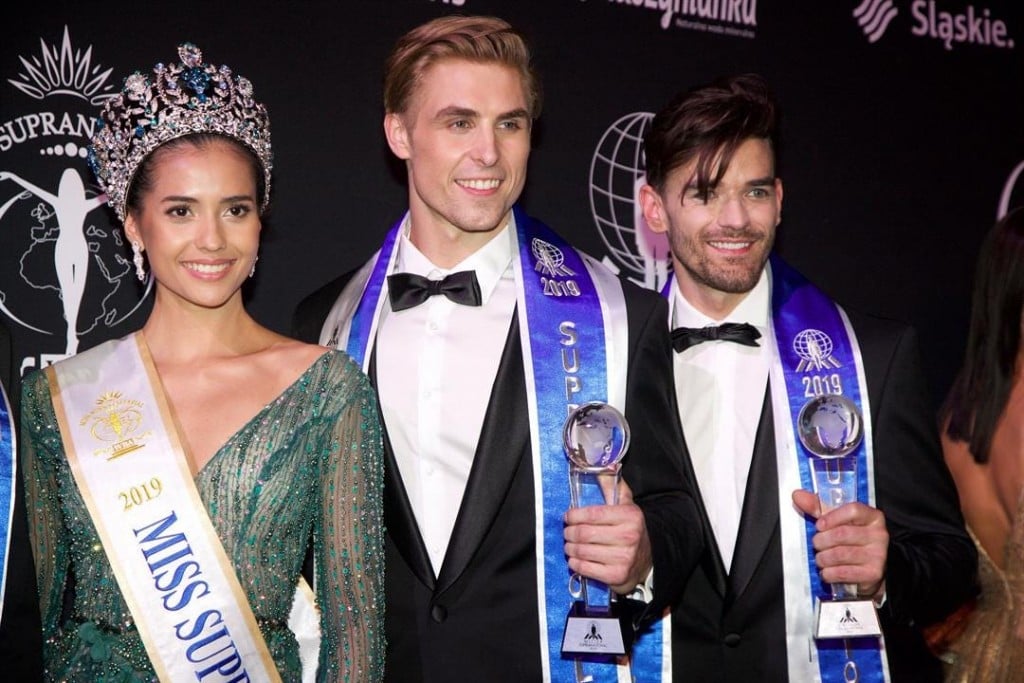 Omaha native Nate Crnkovich had quite a storybook ending in the final months of 2019. Crnkovich played football and baseball for Omaha Gross Catholic, and went on to play football at Morningside College in Iowa while getting his degree in nursing.
Growing up dedicated to sports and his education, Crnkovich never thought he would find himself on an international stage, winning one of the most prestigious male pageant competitions in the world – Mister Supranational.
"It's kinda been a whirlwind experience. I moved out to California in August and in December I was named Mister Supranational so," Crnkovich says.
Mister Supranational is a relatively new pageant. It ranks among other modeling competitions such as Mr. and Mrs. Universe and Mr. and Mrs. World.
In the four years that the Mister Supranational competition has been running, the USA contestant has never taken home the title. Until Crnkovich.
With his nursing degree, he decided to be a traveling nurse, which landed him outside of Los Angeles. Crnkovich says he had thought about modeling, but says there aren't many outlets for that in Nebraska.
"Modeling and acting has always been something I've been interested in, I was just always so much busier with everything else I never really had the opportunity," he says.
However, living near L.A., he soon found himself in contact with a director of the pageant, urging him to apply. But with practically no prior modeling experience, Crnkovich wasn't sure.
"Initially I told them no, I don't want to do this I didn't think it was something I'd be very interested in or very good at," he says.
Just 30 minutes before the applications were due, he decided to take a leap of faith. He figured this would be an way to get his foot in the door for other model and acting opportunities. Not knowing where this would lead, Crnkovich didn't tell anyone about applying for the pageant. He says he didn't expect to be selected as the USA representative.
"I didn't say anything to anybody until as soon as I won, on the drive home I actually had to work that night at the hospital so I called my parents, I talked to my brother, talked to some of my friends and I said look, I won this thing. . . and, you know, I asked them 'what does everyone think?' and everyone was super supportive, I was kinda surprised by how many people backed me with this."
Winning the USA nomination meant he was all in. Photo shoots, workout and diet regimens, dance lessons and model training were all part of the plan while Crnkovich prepared for the international competition in Poland on December 7th.
There, he would compete against 39 professionals from across the world in a 2 week competition, all culminating to a globally broadcast live TV special. And you guessed it, Crnkovich won.
"It's exhausting stuff trying to memorize all these dance moves and different runway walks. . . I just wanted to have fun with it just wanted to be me and also I'm a competitive guy and I wanted to do as best as I could and however everything turned out at the end of the day I'd be OK with so didn't expect it to turn out the way it did and its very exciting that it did happen the way it did," Crnkovich says.
With his new title as Mister Supranational 2019 will come traveling around the world, promoting what he is passionate about – helping others. Organizing medical mission trips and providing care to those who need it.
Crnkovich says he plans to continue his position as an e–r nurse, and hopes to further his acting and modeling career
"It was fun though, you know it was one of those things where you got to enjoy it while you can because it's a once in a lifetime thing so, a lot of hard work but at the same time, very rewarding."