Nebraska officials see increase in marijuana, black market vape pens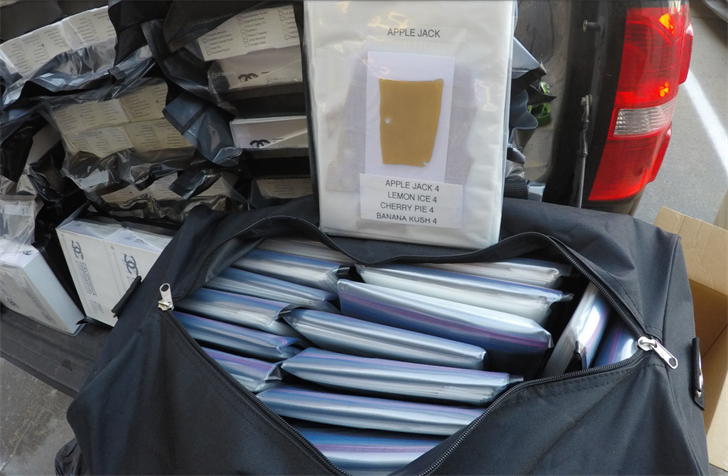 Considering Nebraska is in close proximity to states with legalized marijuana, officials are always on the lookout for drugs being transported across the state. But, in recent weeks, police and the State Patrol have confiscated an overwhelming amount of drugs and black market vaping products.
"It is a harvest time for marijuana on the West Coast at this point in time so with that being the case," said Captain Ben Houchin, "a lot of the black market and illegal drugs that are coming from those states that have it legal are coming through".
However, marijuana isn't the only thing state officials are seeing a lot of, THC vape cartridges are on the rise too. The same vape cartridges that have been causing serious lung illnesses and fatalities across the United States.
"One of the big things with these vape pens, you do not know, these were on the black market, you don't know who made them, you don't know what's in them and they can be very dangerous," said Capt. Houchin.
The Lancaster County Sheriff's Office made an arrest Thursday, September 12th in Northwest Lincoln. A man with 3,000 black market THC vape pens and 90 pounds of marijuana was arrested.
On September 5th, Nebraska State Patrol (NSP) arrested two men in possession of 800 cartridges and marijuana.
In addition, in late August, NSP arrested a man with 36 hundred vape cartridges and over 200 pounds of marijuana.
A local vape shop employee says these black market vape products are incredibly dangerous.
"People are using drugs in devices that were never intended to have drugs used in them and the drugs that they're using are not manufactured to be ingested through the lungs," said Tim Bowen from Alohma Vapes.
Nebraska officials say the more of these products they get off of the streets, the safer and healthier communities will be.