Nebraska Red Cross volunteers helping those affected by Hurricane Ida 
Several members from our local Red Cross are down south, helping those affected by Hurricane Ida.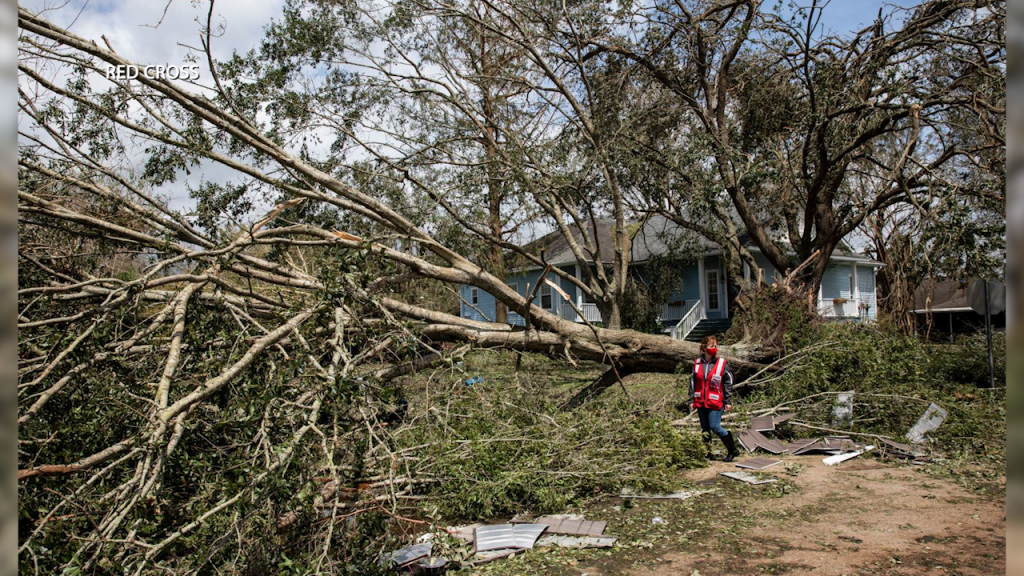 LINCOLN, Neb. (KLKN) – It's all hands on deck along the Gulf Coast to find and help survivors of Hurricane Ida, and some of those volunteers helping are some of our very own.
Nebraska has five American Red Cross volunteers and an emergency response vehicle down south already, with more on the way. Several members arrived in Louisiana as early as this weekend, waiting for the storm to hit.
"The last week before the storm, we were getting people down there close, within a few hundred miles," Josh Murray, the Regional Communications Director of the Red Cross said. "We're getting supplies stationed in warehouses down there, getting shelter agreements, firming those up, deciding okay we might use this, we may use that, depending on what path the hurricane took."
And more Nebraskans will head down south soon, handing out food and water, making sure everyone has a place to sleep at night. Our crews will come and go as first responders continue to comb through what Ida has left behind.
"This response, a storm like this, it will go on for several weeks probably, maybe months," Murray said. "We will have people going back and forth for awhile. Our volunteers that are there now will be there for probably 10 days, two weeks, and than they'll come back and new volunteers will go."
The Red Cross says it's important to switch out those volunteers because seeing the devastation is hard work, both physically and emotionally on a person.
Between those volunteers and supplies, the Red Cross's efforts are coming at a high cost and they need your help! The non-profit is looking for donations and more volunteers to continue its efforts on the Gulf Coast and around the country as wildfires stretch to the west.
If you're interested in making a donation or becoming a volunteer for the next natural disaster, visit the Red Cross's website for more information.