Nebraska Soccer outshoots Omaha but loses to Mavericks 1-0
Own goal costs Huskers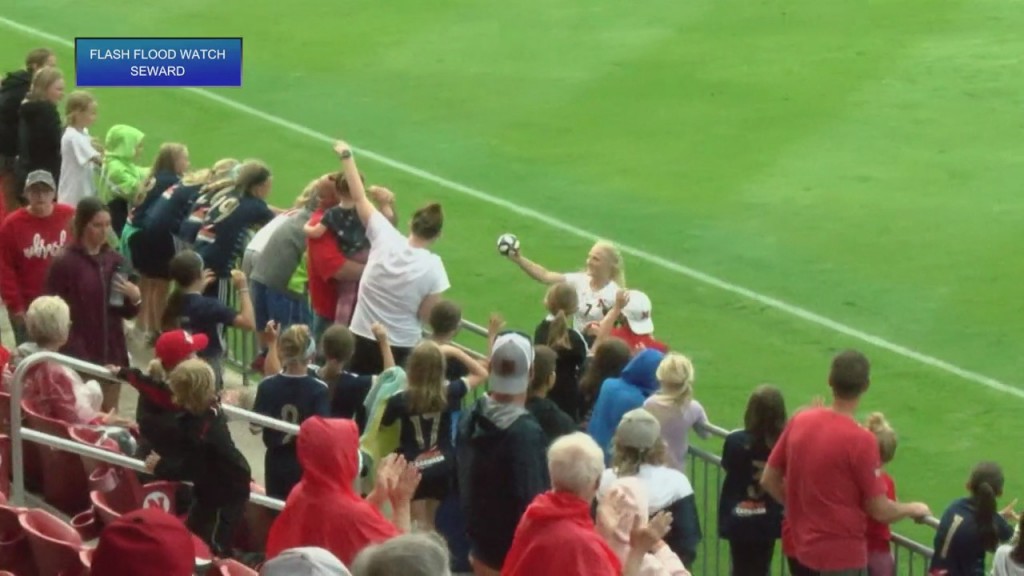 LINCOLN, Neb.- Nebraska Soccer hosted Omaha Thursday night for the first time. If you looked at the stat sheet or the action on the field at any point in the match, you would see domination by the Huskers. An own goal in the 15th minute was the only blemish by either side but that was enough for Omaha to take home the victory.
You can see highlights in the link above, below you'll find more information provided by Nebraska Athletics.
The Nebraska soccer team (3-2-0) fell to Omaha, 1-0, at Hibner Stadium on Thursday night. 
 
Despite the Huskers putting on an impressive show defensively, the Mavericks made it on the board with an own goal scored by the Huskers in the 14th minute. 

The Huskers outshot the Mavericks (2-2-0) by the very wide margin, 22-1. Nebraska's shots tied its season high previously totaled against Western Illinois. 
 
Nebraska held a 12-0 advantage in shots in the first half and added a second half performance of 10-1 over the Mavericks. The Huskers also tallied more corner kicks at 9-1, the most taken this season. 
 
Sophomore goalkeeper Makinzie Short and senior defender Grace Brown were the only Huskers to play the full 90 minutes on Thursday night. The Nebraska defense held Omaha to no shots on goal.

Highlighting the night offensively was Natalie Cooke heading the ball into the crossbar late in the first half. The Huskers had chances to score, but despite six shots on goal, they were unable to tie the game.

The Huskers return to action on Sunday, 1:05 p.m. (CT), when they host Loyola-Chicago at Hibner Stadium for "Pepsi Pack the House." The match will feature $1 admission with the first 500 fans receiving a Pepsi coupon. Tickets are available by calling 1-800-8 BIG RED or by visiting Huskers.com/tickets. The game will be streamed online on BTN+ (subscription required to watch).