New Lincoln program offers a helping hand to patients leaving the hospital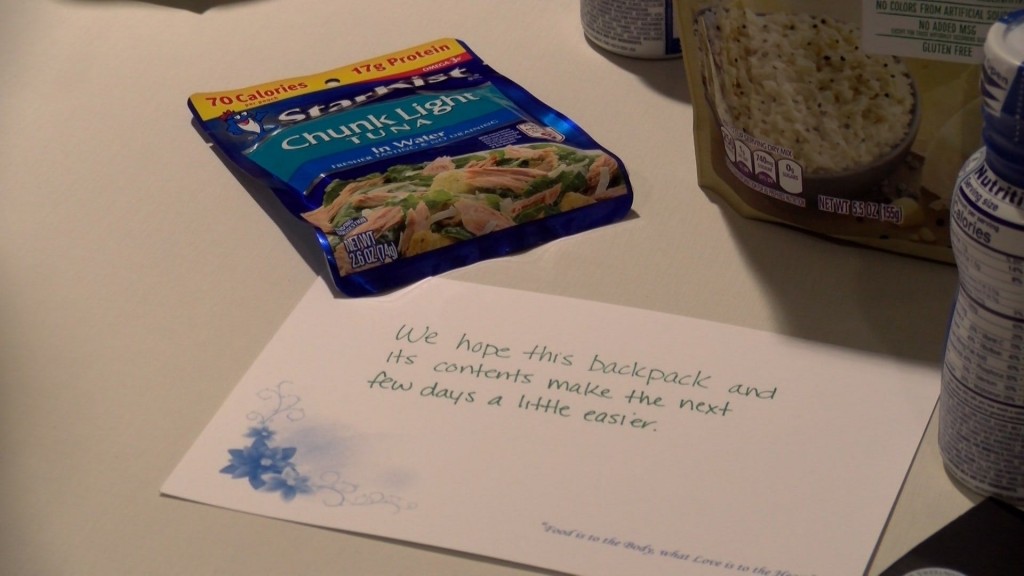 As patients leave the hospital, they are often times still recovering and fragile.
Many aspects to their at home healing can be difficult, but a new program called Hope Against Hunger is trying to prevent patients leaving the hospital without food.
"We know that food is medicine and should be treated as such. When someone is being discharged from the hospital they are only part way through their healing journey," Mike Dixon with Bryan Health said.
Bryan Health and the Food Bank of Lincoln have partnered to create backpacks with over 40 pounds of food in them and a variety of items aimed to speed up their healing process.
"Those next days after they're released from the hospital are really critical important to their healing, and having enough food in the house is really going to make a difference and a positive impact on that person," Scott Young with the Food Bank of Lincoln said.
Patients in need are identified by two food related questions at admission and if they qualify, are offered the backpacks when they are released.
Both Bryan Health and the Food Bank realize that asking for help can often be difficult for some but want to remind people, seeking assistance is more than okay.
"One of the things they're going to get from Bryan Medical Center and the Food Bank is no judgment. If you ask for food, you're going to get it because asking for food is not always easy," Young said.
The help doesn't just stop there, staff has shown an outpouring of support for the patients and wanted to include a little reminder for those leaving.
"They wrote words of encouragement on some cards that were included in the backpacks that show we're focused more on just the healing process, more than just the nutritional supplementation process, but also on supporting our patients from the community," Dixon said.