Night of drinking ended in strangulation at Lincoln Motel 6, court documents say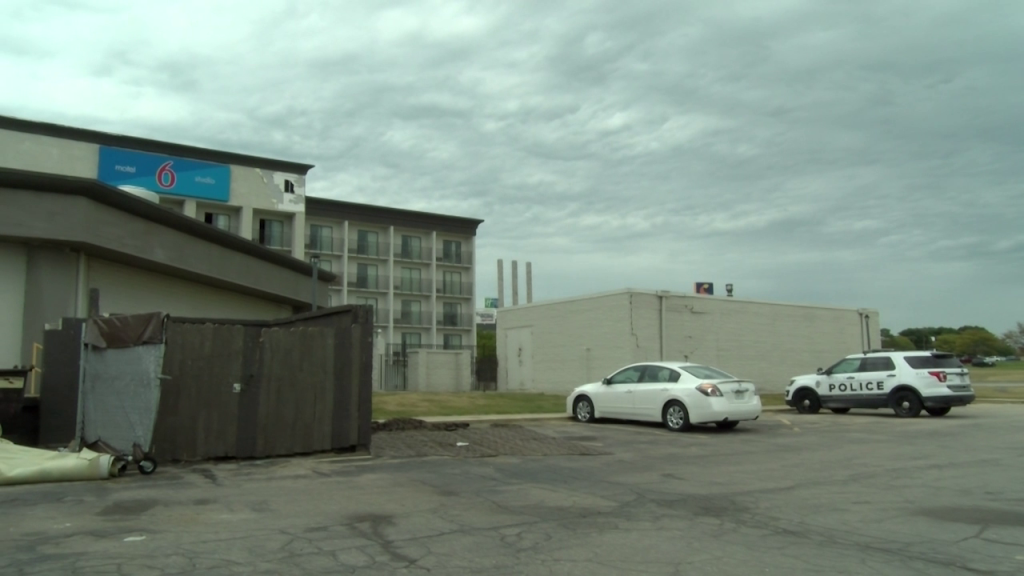 LINCOLN, Neb. (KLKN) – A man whose remains were found in a dumpster at a northwest Lincoln motel was strangled, according to court documents filed Thursday.
Lincoln Police Officer Robert Martin gave more details on what led up to the killing of 49-year-old Ronnie Patz.
On Aug. 29, Patz and 55-year-old William Wright rented a room together at the Motel 6 near Northwest 12th and West Adams Streets.
Both men were drinking inside the room when Patz began "talking down" to Wright, according to an affidavit.
Wright admitted to investigators that Patz's comments upset him, Martin said in the court documents.
While holding a glass bottle of scotch in his hands, Wright looked down and considered hitting Patz with it but then decided not to.
But Patz's comments continued, and shortly after, Wright struck Patz on the head with the bottle, court documents say.
The bottle hit the headboard before it hit Patz, but it still stunned him, Martin said.
Wright told investigators that he knew Patz would report the assault to police, so he believed the only option was to kill him, court documents allege.
Wright then put Patz in a rear naked choke until he stopped breathing, Martin said.
After the strangling, Wright removed a mattress and box spring from one of the hotel room's beds.
This left a "large open area" in the bed's platform where he was able to hide Patz, according to court documents.
Eventually, Wright put Patz's body into a dumpster at the hotel.
DNA analysis confirmed that the human remains belonged to Patz.
Investigators also confirmed that the blood-soaked carpet in the hotel room belonged to Patz, court documents say.
On Wednesday, Wright was charged with the murder of Patz.
He was arrested on suspicion of first-degree murder and use of a weapon to commit a felony.
Wright has also been charged with second-degree murder in the killing of 61-year-old Ronald George.
SEE ALSO: Arrest made in Lincoln homicide; investigation leads police to suspicious death