NSC Mud Run has 1,200 participants this year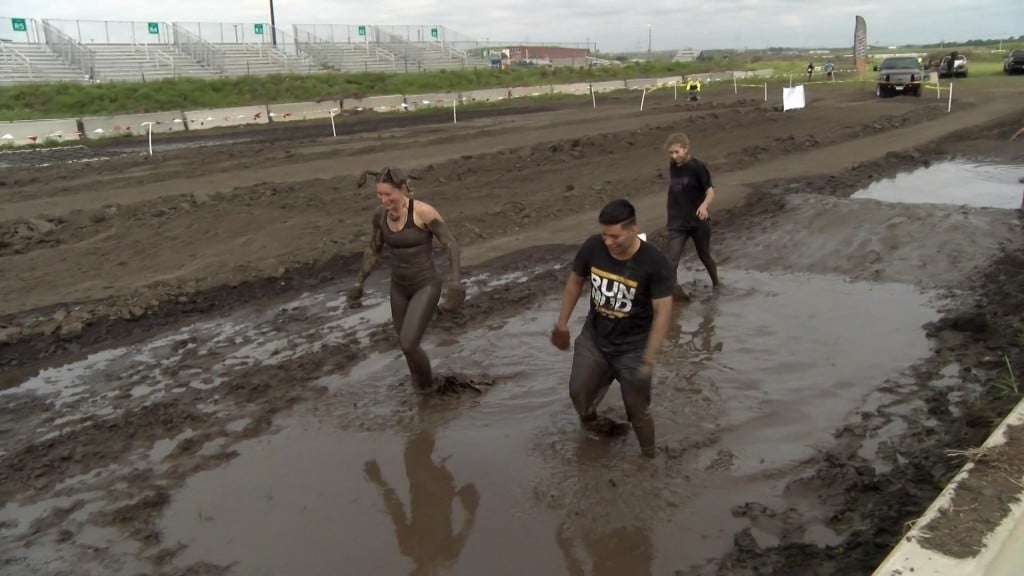 About 1,200 runners got more than just their socks wet at the Lancaster Event Center.
In 2013, there were a whopping 26 mud obstacle races, now there are only 2 remaining, and the mud run by the Nebraska sports council is a fan favorite as around 1,200 participants, big and small, came to get covered in mud in the most fashionable way possible.
The race is designed to encourage multiple forms of fitness, and these runners were neck–to–neck and head–to–toe covered in the most exciting family race of the year.
"This event is a little bit more laid back, in some ways, because the mud is something that people look forward to and that's probably the thing every year, is just, how can we get them more muddy this year? From the beginners all the way to the best runners, they do want the challenge. They relish that," Nebraska Sports Council, Dave Mlnarik said.
For some, it is a family event, and for others, it fuels something larger.
"Mia and I, we started our fitness journey together a couple years ago. We're both moms and work full time, so it was an easy way for us to get together and do something that we like and leave the kids at home for a little event so we can have some fun," Mud Runner and Local Teacher, Erin Chambers said.
The fun part about this race is that the camaraderie and competitive edge can easily be overtaken by hilarious moments shared.
"Mom time well spent, right?" Mud Runner and Local Teacher, Mia Watson said.
Over the years, social media made the event big because, well, it's photogenic.
This year's mud run had many obstacles, and that is just what the people asked for.
"Based on our surveys, people who ran the 3 mile especially said "hey the more you can put out there to challenge us, the better. So, we built some new ones and dug some new ones, and have a lot of partners around the community that can kind of help us get devious when we plan how challenging to make those obstacles," Mlnarik said.
"We felt like we could tackle the obstacles pretty well because we've been working on upper body strength, and we just kept a great pace we didn't try to run too hard, so we had a lot of energy to run through those things," Watson said.
And for one very lucky couple, there was even a special moment waiting at the finish line: A special sign saying "Will you marry me" painted in mud. She said yes.
Thankfully, pretty much everyone made it to the end and there were no serious injuries.