WATCH: NSP officers give road updates to the community
We'll be posting the latest updates on Nebraska's road conditions here!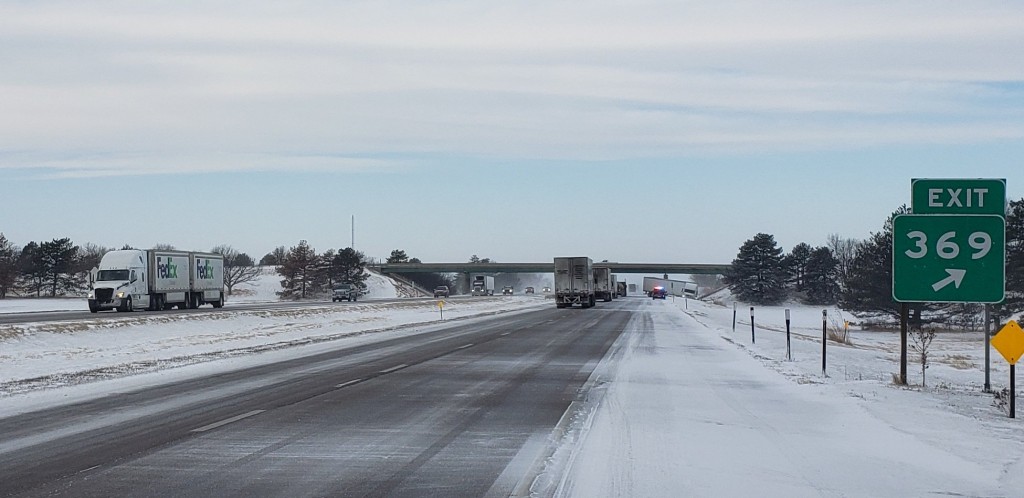 LINCOLN, Neb. (KLKN)- Thursday morning Nebraskans woke up to slick roads and snow blowing violently outside. Nebraska State Patrol officers have been giving updates throughout the morning on the state of the roads, we'll be posting the latest information here!
Above, we have video of a semi in the ditch this morning.
As of 10:45 am, NSP reported performing 120 motorists assists and responding to 9 crashes 
So far today, Troopers have performed about 120 motorist assists and responded to nine crashes.

When the weather gets tough and you need help on the road, you can depend on Nebraska's Troopers to help.

Call *55 for the NSP #HighwayHelpline.#PatrolTheGoodLife #SnowPatrol pic.twitter.com/3U65tQEyjg

— Nebraska State Patrol (@NEStatePatrol) February 4, 2021
Before 10 am: 
Troopers have been busy this morning on the eastern half of the state.

Please use caution on the road and #MoveOver when you see emergency vehicles working on the road.#PatrolTheGoodLife #Helpers pic.twitter.com/3F622mLhEw

— Nebraska State Patrol (@NEStatePatrol) February 4, 2021
Open areas on I-80 are experiencing blowing snow and limited visibility.

Increase following distance and have your headlights on today for sure. Turn them on manually and don't rely on the auto function. pic.twitter.com/i2DACggLeR

— Nebraska State Patrol (@NEStatePatrol) February 4, 2021
NSP Trooper Cook tweeted around 9 am that I-80 was extremely slick and facing strong winds with many cars in the ditches.
It's extremely slick out here on I-80. This in the MM 369 area. We've got numerous vehicles in the ditches and median crashing. At times it's whiteout conditions with the strong winds. pic.twitter.com/YQdI1B82kB

— NSP Trooper Cook (@NSPTrooperCook) February 4, 2021
I-80 westbound is closed at MM 326 (Giltner exit) due to a crash #neroads

— Nebraska 511 (@Nebraska511) February 4, 2021
Around 9 am, an accident involving a semi was blocking 2 lanes on I-80.
NSP and @SarpySheriff are currently working a accident involving a semi that is blocking the 2 outside lanes. Please use caution visibility is very limited due to blowing snow and the road is slick. #snowpatrol pic.twitter.com/vPG6X4sgCf

— NSP LT Grummert (@NSPLtGrummert) February 4, 2021