NEW DETAILS: NSP pursuit ends in head-on crash
The crash sent two people to the hospital, police say they have minor injuries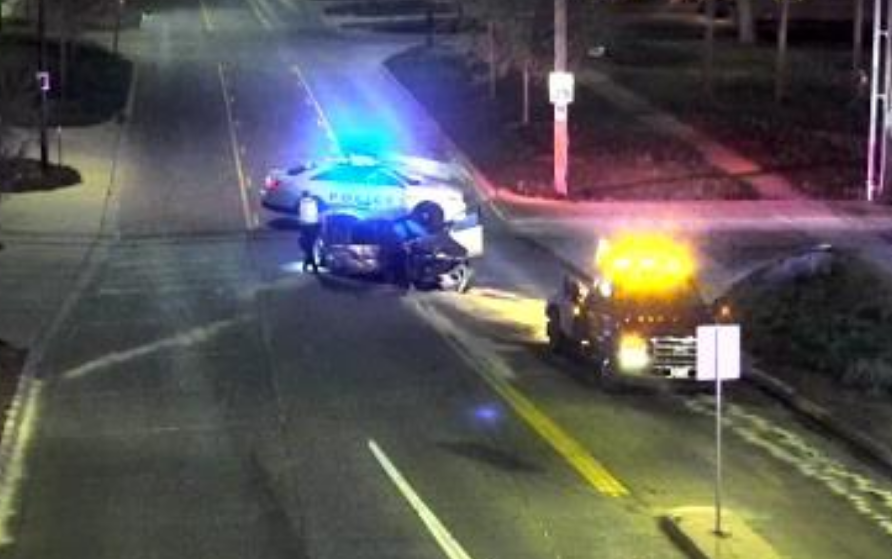 LINCOLN, Neb. (KLKN)- This morning Lincoln police are investigating a head-on crash that left two people in the hospital.
Around 2:15 a.m., Nebraska State Troopers were in a chase that ended with two cars hitting each other head-on at 48th and Pioneers.
The cars involved in the accident were a 2003 Blue Chevy Blazer and a 2007 multi-colored Pontiac Grand Prix. The Chevy violated a red light on 48th street and collided with the Pontiac. The Chevy was the vehicle involved in the pursuit.
Troopers reported they were in pursuit of the Chevy after its 18-year-old driver refused to yield to their traffic stop on 48th street.
$5,000 in damages was caused to the Pontiac, the Chevy is totaled. Both were Lincoln drivers.
Police say the two people who were hurt have only minor injuries.
Police arrested the 18-year-old driver of the Chevy for felony flight to avoid arrest, willful reckless driving, under the influence of alcohol, driving with a suspended license, possession of marijuana, and traffic violations.
Do you want to be the most informed? Download the Channel 8 Eyewitness News app for breaking news alerts, and make sure to turn on our push notifications. Scan this QR code to download the app!