Number of women officers with Lincoln Police Department growing steadily, well above national averages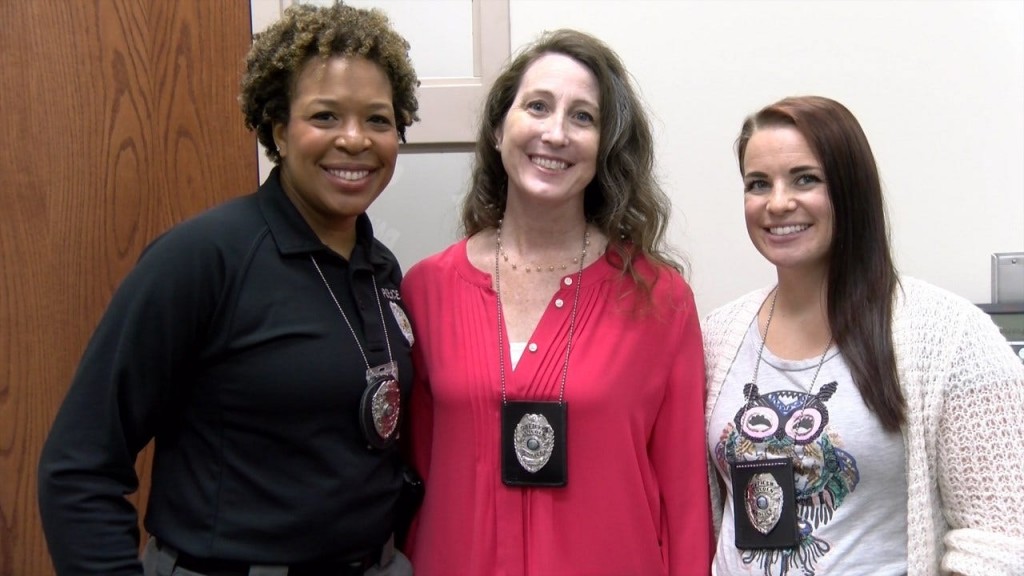 The look of the Lincoln police department continues to change!
Right now, 59 women make up 17 percent of the police force, which is higher than the reported national averages of between 10 and 15 percent.
Officer Chassidy Jackson–Goodwin has been with LPD for nearly 18 years.
She was inspired to get into police work, by the first ever African-American female police officer in Lincoln, Genelle Moore.
When she was struggling to finish a run during her physical agility test, officer Moore was there to guide her through it.
"I was kind of giving up on myself, running out of time, and she was the one who actually finished the lap with me, and said, 'you need to get through this, push through it, I want to hire you," said Ofc. Jackson-Goodwin.
Moore was a police sergeant at the time.
She was later promoted to police captain, a distinguished title.
Women currently hold roughly 1 in 5 police captain positions with the Lincoln Police Department.
While nationally, the average for women serving as a captain is just 1 in 20.
"We're expected to do anything that anyone else can do, which is really good. We're never questioned as far as our ability to do our job. We all go through the same academy, we're all expected to do the same thing as any other male officer," said Ofc. Jackson-Goodwin.
Jackson–Goodwin says it's great for little girls to see what a female officer looks like in their own community.
She was her own daughter's middle and high school resource officer, a role she was proud of.
"That was also a pretty cool thing, for kids in school to see me, not only as a police officer, but as a mom also. Going to events and school functions, so they'd see me in uniform and out of uniform," said Ofc. Jackson-Goodwin.
Officer Taylor Murphy has been with LPD for a little over two years.
Her inspiration was seeing fellow LPD officer Katie Flood in her elementary school during the early 2000s.
"I had never seen a female police officer before. I grew up watching "Cops" with my dad and I thought those male officers were really cool but seeing a woman in uniform was like, 'holy cow, she's super pretty, but she's a police officer… Like, I could do that!' That's really cool," said Ofc. Murphy.
Murphy says she was always driven to be one of the boys.
But above all, she wanted to be an officer and a mom.
"I get to be a police officer but they allow me to be a mother too, and I feel blessed to be able to get to do that," said Ofc. Murphy.
Officer Katie Flood has been with LPD for 22 years.
She wasn't aware she inspired Murphy years ago.
"That's what means so much to me, is that I had no idea that I was making an impact or creating an effect for this child," said Ofc. Flood.
Officer Flood has two daughters of her own.
She says she tells her daughters there are no limits for what the next generation of women can do!
LPD is still working to reflect the community it serves.
They would like to see numbers go up even higher, closer to 50 percent for gender equality and they'd like to bring in more minority officers as well.