Olive Garden gives back to local first responders on Labor Day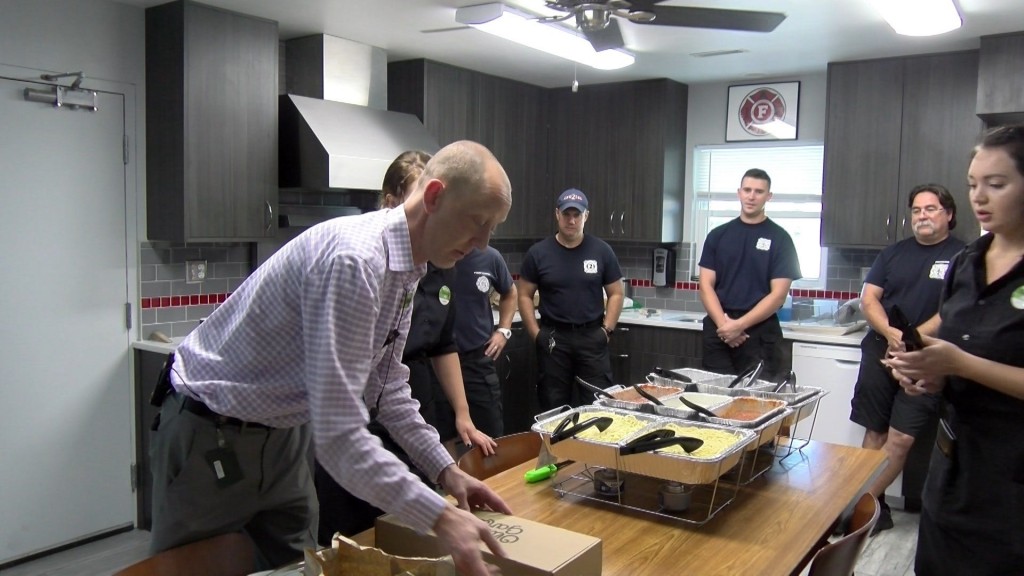 Fire Station 9 was one of three in Lincoln who received a free hot meal from Olive Garden this Labor Day.
"We don't always have time to cook our meals so we don't always get them done so it's nice to have it brought into us and it's ready to go for us," Lincoln Fire and Rescue, Chad Beerenstrauch said.
Since 2002, Olive Garden has served more than 14,000 meals to first responders on Labor Day.
"My favorite part is to see the looks on the firefighters faces and the appreciation," Lincoln Olive Garden General Manager, Travis Ehlers said. "I think a lot of times people forget what they are doing and you know they are putting themselves on the line for us."
For most people, Labor Day is spent with family and friends enjoying time-off from work. But for our local responders, it's just another day making sure our community is safe.
"This is kind of our work family, if you will, which we spend a lot of time with so something like this actually means a lot to us too," Beerenstrauch said.
The Lincoln Olive Garden has been a part of this for 18 years now. Travis says moments like these make working more enjoyable for him.
"They do a lot more than what people think sometimes and just the people you meet and the people you get to serve, it brings you back every day and it's why I've been here for as long as I have," Ehlers said.
Each year varies as to which fire stations are brought the meal. This year, the food made it to nearly 40 first responders.
The first responders Channel 8 Eyewitness News talked to say they can't thank Olive Garden enough for thinking of them on Labor Day.
"They know that we are taking time away from our families to help other people and yet they are taking time to help us out as well," Beerenstrauch said.
For the past 18 years, all of Olive Garden's more than 850 restaurants nationwide take part in this Labor Day lunch delivery to first responders.