Omaha plants troll under bridge to inspire tourism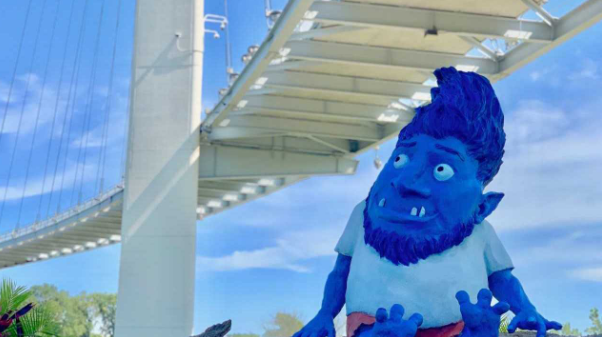 Courtesy of our media partners at KMTV:
OMAHA, Neb. (KMTV) — Wednesday, Visit Omaha, also known as the Omaha Convention & Visitors Bureau, unveiled a troll statue near the Bob Kerrey Pedestrian
Bridge in an effort to "enhance the riverfront experience and create another distinctly fun reason for people to visit the bridge."
The bronze statue, named OMAR, is located on the Omaha side and was made by local artist John Labja, who also made the "Road to Omaha" statue.
Omar sits atop a base made of concrete made to look like a "mud and tree branch-enhanced home."
Beyond a statue, OMAR is also depicted in a book which is being donated to classes around Omaha.
You can purchase your own copy at the Omaha Visitor's Center and at the Joslyn Art Museum.
In the book, OMAR visits various Omaha landmarks as he searches for his home and in the process, teaches kids about the city.
Visit Omaha says QR codes have been placed at three locations on the bridge.
When they're scanned "OMAR comes to life in fun, interactive videos." There's also a Snapchat filter on the bridge which will allow visitors to turn themselves into OMAR.
OMAR stands for Omaha Metro Area River Troll.