ONE YEAR AGO: A look back on 57 rescued Americans quarantining at Camp Ashland
It's been a year since Nebraska stepped up during the pandemic in Wuhan, China. On Sunday, we look back on the historic moment.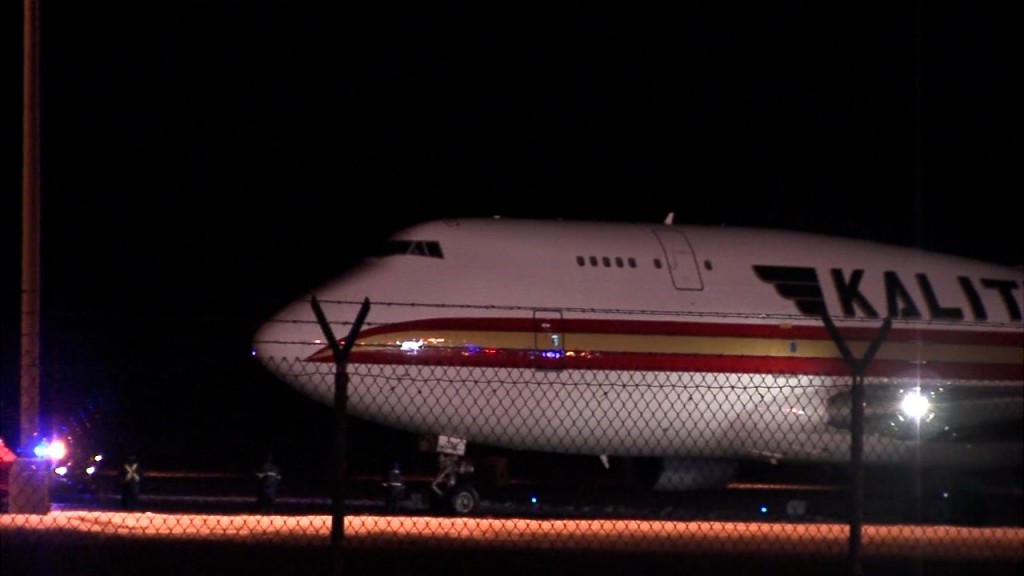 LINCOLN, Neb. (KLKN) –One year ago on February 7th, 2020, Nebraska made a difference. Men, women, and children arrived  at Eppley Airfield to escape the beginning stages of lockdown in Wuhan, China.
The Coronavirus was spreading like wildfire. "Then all of a sudden, just for the next three days. So Saturday, Sunday and Monday they reported 300 new cases. Then immediately we just kind of knew things are not right," said Amy Dangerfield, who was in Wuhan when lock down started.
Traveling restrictions were being put in place and Americans needed a way out. So, Nebraska stepped up.
Mock drill after mock drill, medical teams ran through every scenario as they anticipated the Americans arrival.
In Wuhan, families wrestled with the idea of heading back to America but leaving their loved ones behind. As they grappled with the idea and hoped for the best, came preparations at Camp Ashland.
"Once it was designated as this was going to be the Omaha site, that it would be Camp Ashland, and it was just a matter of a few days where they really brought it up to a high standard of comfort for those guests," Major Scott Ingalsbe, with the Nebraska National Guard, said.
Fifty-seven Americans would begin a 14 day quarantine at Camp Ashland, with every day filled with a sense of worry they might tests positive for COVID-19.
"I think there was always the underlying, underlying nervousness and anticipation that you know, I hope nobody gets sick today, I hope nobody gets sick today," Dr. James Lawler, an Infectious Disease Expert with UNMC, said.
Through the worry, came a sense of comrodary. From celebrating birthdays to playing guitar, spending fourteen days together brought everyone closer.
Thankfully, there was only one scare for the quarantined Americans, a slight cough that turned out to be just a cough and not the coronavirus.
After 14 days of non–stop what–if's, finally, a sense of relief as everyone was cleared to go home.
"I think it was a real feeling of joy and relief, all around. They were obviously ecstatic that they were finally able to leave and go home. And they really were so grateful, not only to us, but again to all of Nebraskans," Dr. Lawler said.
Emotional good-byes as those quarantined said farewell to their new friends and the people who had been taking care of them.
"I am still in touch with a lot of them. Just because they've all gone above and beyond to take care of us. It's not just because it's their job, it's, it's because they really care," Dangerfield said.
Though a big feat to have no positive cases, doctors and nurses took what they'd learned and prepared for the hectic and infamous year ahead.
"We know now much more about how to treat the virus. We've set records in time for vaccine production. Now we have vaccines that are efficacious and safe that we're able to use. So, I think many of these lessons we can continue to apply moving forward because we're clearly not out of the woods with this pandemic," Dr. Lawler said.