Overcrowding at Lake McConaughy and Lake Ogallala becoming an issue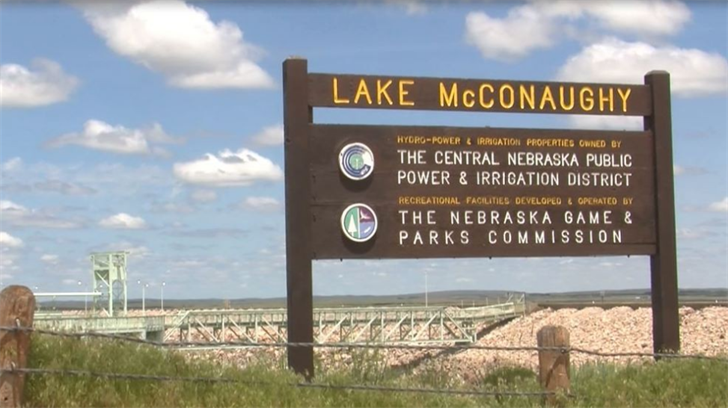 Overcrowding has become an issue at Lake McConaughy and Lake Ogallala, and the Nebraska Game and Parks Commission is proposing changes to reduce the number of visitors to the recreation areas.
NGPC said the two recreation areas hosted an "unprecedented number" of visitors in 2018 and 2019, saying it stretched park resources, public safety and first responders. NGPC said the high volume of visitors also strained basic sanitation services, shower facilities, campgrounds and parking areas.
In response, the Commission announced plans to partner with Keith County Commissioners, local public safety officials and the public to lower visitation to the areas.
NGPC said the proposed changes would go into effect before Memorial Day 2020.
A public informational open house will be held Jan. 16 at the Lake McConaughy Visitor Center and Water Interpretive Center regarding proposed changes to visitor management at Lake McConaughy and Lake Ogallala. The open house is scheduled for 3-6 p.m. Mountain Time.
Proposed actions are subject to approval of the Commission and may include the following:
-Designating specific camping areas across Lake McConaughy and Lake Ogallala that limit the number of vehicles and occupants entering those areas.
-Requiring reservations for all overnight camping; no camping sites would be available without a reservation.
-All available campsites, including all primitive and beach camping, would require reservations.
-Reservations would be accepted online up to 90 days in advance. They would be taken on a first-come, first-served basis and would expect to become available in March.
-The Commission would enforce a 14-day occupancy limit at all campsites.
-Specific day-use areas would be available and would not require a reservation. Camping would not be allowed on these areas, occupancy numbers will be limited, and parking allowed only in designated areas.
-All camping regulations would be strictly enforced and there would be an increase in law enforcement at the areas.
-The Commission is researching regulation changes to prohibit alcohol possession at the lakes.
-Seasonal water levels may impact beach availability. Given current projections, the reservoir would be full and the amount of beach would be limited.
"Game and Parks will continue to work proactively and invest financial resources to upgrade basic services, roads and campgrounds to enhance the overall quality of our visitors' experiences," said Jim Swenson, parks administrator. "Our objective is to manage recreation areas that are better, safer, family-friendly destinations."
Updates to proposed changes will be released from the Commission. For updated information, or to make inquiries or comments, interested individuals can go to OutdoorNebraska.gov/LakeMacChanges.