Overdose Awareness Week in Nebraska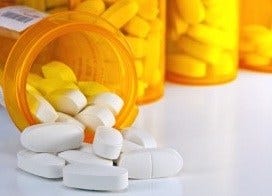 In early August, Gov. Pete Ricketts proclaimed August 25th to August 31st, as Nebraska Overdose Awareness Week to help raise awareness about the importance of proper drug disposal.
According to officials, drug overdoses have tripled since 1999 with 81 percent of all poisoning deaths caused by drugs and medications.
They say if unused medications fall into the wrong hands, it can lead to accidental poisoning or misuse.
But there is an easy disposal solution–more than 320 pharmacies across the state of Nebraska participate in the Nebraska MEDS Drug Disposal Program and they'll take back unused medications free of charges, no questions asked.
These pharmacies will accept medications for safe and legal disposal giving people an easy and safe way to keep medications out of the wrong hands.
To find participating locations go to www.leftovermeds.com, or Google "drug disposal near me."
Here are the events planned for this week:
Tuesday, August 27: Coalition Rx will be hosting a prayer walk at 7 pm honoring those lost due to substance abuse disorders. The night will begin at the University of Nebraska Omaha inside the Barbara Weitz Community Engagement Center and end with a short walk through campus.
Saturday, August 31: UNMC College of Pharmacy students will be at selected participating pharmacies in Omaha from 10 am – 2 pm to provide information about the statewide drug disposal program.
Saturday, August 31: International Drug Overdose Awareness Day – Light Up the World. Remember lost loved ones or show support by lighting a candle or turning on a porch light, to honor our loved ones with the world.
All week: Nebraska Regional Poison Control Center will be handing out materials at the Mutual of Omaha building (3301 Dodge Street, Omaha) throughout each day.