Patchy fog possible overnight; Comfortable Friday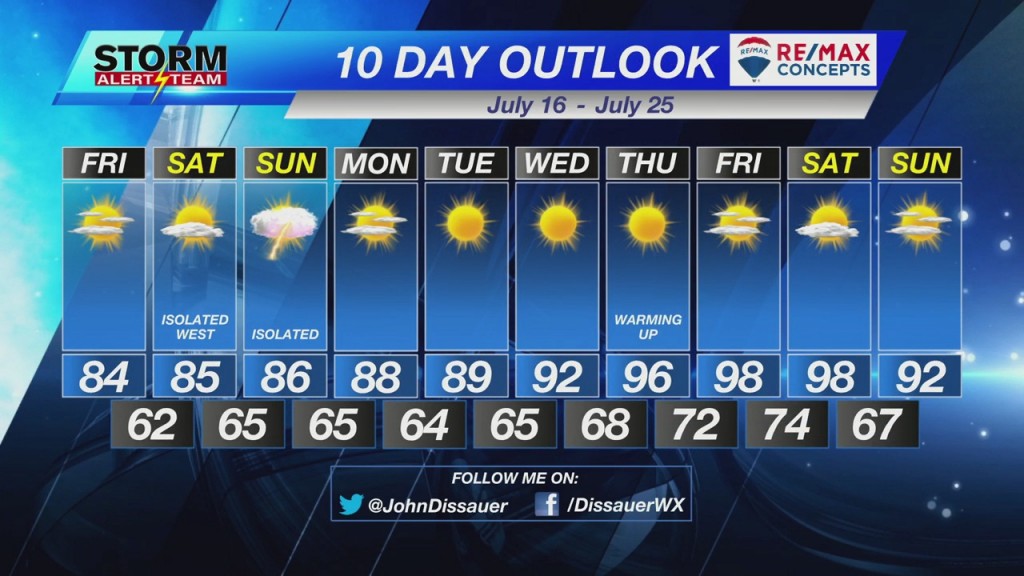 Widely scattered showers and a few thunderstorms remain in the area, mainly south of I-80. We'll keep a chance for a few showers and thunderstorms in the forecast through the evening.
Some areas picked up a decent amount of rain, and in some cases, much needed rain. We received a report of 1.60″ of rain from our weather watchers on the southwest side of Lincoln. The south side of town, along with Saline and Gage counties picked up heavier amounts compared to the rest of the Channel 8 viewing area.
Recent rains around the state have helped drought conditions. The latest Drought Monitor issued earlier Thursday shows a decrease in areal coverage in the Abnormally Dry, Moderate Drought, and Severe Drought categories. The biggest improvement was in Severe Drought which dropped 45% from the previous week.
Skies will remain mostly cloudy overnight. Temperatures will drop to the lower/middle 60°s. With abundant moisture in the low levels of the atmosphere, patchy fog will likely develop by early Thursday morning.
Clouds will hang around for a while Thursday before breaking and skies becoming mostly sunny. It should be a comfortable with highs in the middle 80°s.
– Chief Meteorologist John Dissauer