People's City Mission serves those in need for 115th year in Lincoln
For 115 years, the People's City Mission has served the homeless on the holiday, even this year with rising prices.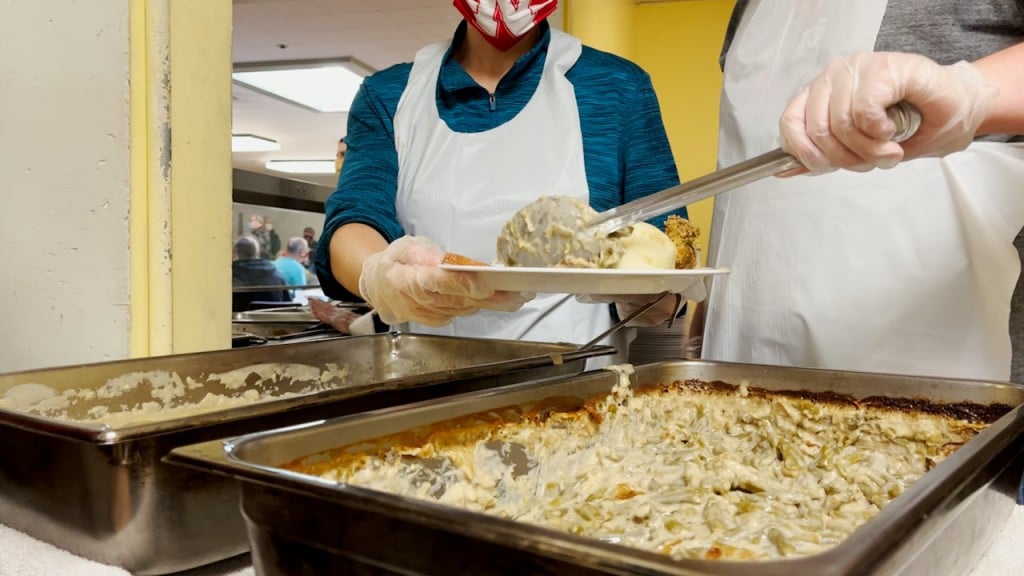 LINCOLN, Neb. (KLKN) – The People's City Mission in Lincoln served a warm Thanksgiving meal to hundreds of those in need this year, something they have done since 1907.
"The cost, my goodness, the Thanksgiving costs are way up so when you're doing these many meals, you really see it," Pastor Tom, the CEO of the Mission said. "It was quite something, but we were able to do it. The public's been really generous and we were able to fund these turkeys so we're blessed, we feel happy we got it done."
Nearly 400 families in need around Lincoln got the chance to enjoy turkey day, the right way.
The Mission and 70 volunteers started preparing days before Thanksgiving to make sure no one went hungry.
It's a tradition they have done for over a century, but this year's feast was by far one of the most expensive.
"I know we paid about 30% more this year for our turkeys and for some of the food items we had. Some of it was donated which really helped a lot, but our costs went up quite a bit so we were nervous about it but we were able to fund it," Pastor Tom said.
But even with rising food costs, the People's City Mission was able to pull it off.
Also, a new tradition was started at the shelter, everyone had to write down what they're thankful for on this special day.
"And we're posting that on our wall saying 'thank you wall', so it gives a chance for more conversation and just to think about something that you're happy about and we think that's a great thing too," Pastor Tom said.